Cause for Celebration: Listen to Feist's Illuminating New Song "Pleasure"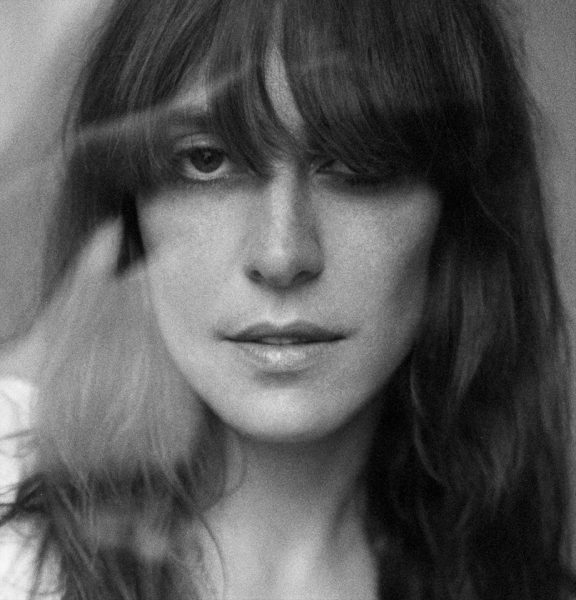 It's been entirely too long. Leslie Feist lights up the darker corners of this world with her music, and (have you noticed?) there has recently been a dire dimming. Thankfully that is about to change. Late today Feist revealed the title track from her imminent album Pleasure (due April 28th). Check the beguiling new track below (lyrics at bottom).
Feist has said this about the album: "I made this record last winter with 2 of my closest friends, Mocky and Renaud LeTang. I was raw and so were the takes. Our desire was to record that state without guile or go-to's and to pin the songs down with conviction and our straight up human bodies. I titled the album Pleasure like I was planting a seed or prophecizing some brightness. The experience of pleasure is mild or deep, sometimes temporal, sometimes a sort of low grade lasting, usually a motivator. If the way you look at things is how they look then my motivation is to look with a brighter eye."
The new song is a tour de force, with a minimalist approach (initially) that heightens the song's tensions and release as it builds and builds. Classic Feist. Our pleasure to have her back.
Pleasure:
"Get what I want
And still it's a mysterious thing that I want
So when I get it
I make sense of a mysterious thing
'Cause I've taken flight on such a serious wing
I, and you are the same and
Either fiction or dreaming
We know enough to admit
We know enough to admit
We know enough to admit
It's my pleasure
And your pleasure
It's my pleasure
And your pleasure
Oh, an echo calls up the line
An indication of time
Our togetherness
That is how we evolved
We became our needs
Ages up inside
Escaping similar pain
Dreaming safe and secure
Generations in line
Old and then the youth
Come to meet or fade
A chromosomal raid
Built by what we got built for
As much as what we avoid
So the mystery lifts
We know enough to admit
We know enough to admit
It's my pleasure
And your pleasure
It's my pleasure
And your pleasure
That's the same
That's what we're here for!
Pleasure, it's my pleasure
It's my pleasure, it's my pleasure
That's what we're here for!
Pleasure, it's my pleasure
It's my pleasure, it's my pleasure
That's what we're here for!
Pleasure
Pleasure
Pleasure
Pleasure, oh
You know it's true
Pleasure, pleasure
Pleasure, pleasure
Pleasure, pleasure
Pleasure, pleasure"