You Must Hear This–The Big Bold Sounds of New Band Mondo Cozmo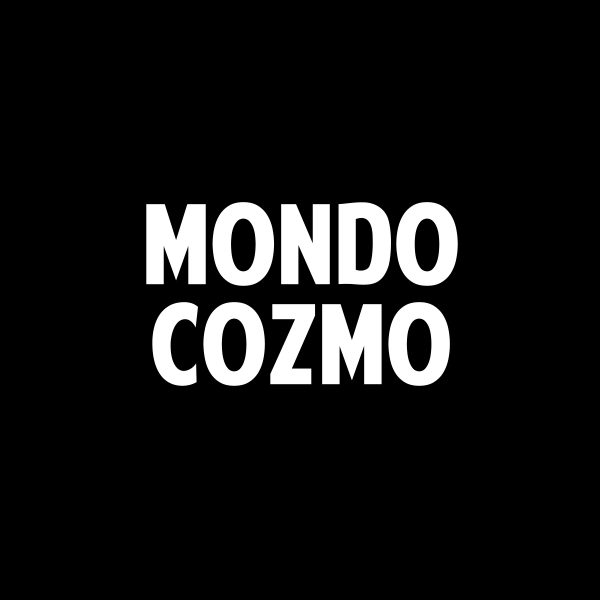 We love long, car-bound sojourns when we can finally wade through the deep musical deluge that flows our way. We were minding our own business out on the high-desert highways recently when the big bold sounds of Mondo Cozmo came on the car stereo and nearly caused us to careen off course. Such is the effect of this band, which is led by Joshua Ostrander (formerly with Eastern Conference Champions).
In a classic "oh-my-who-the-heck-is-this-and-why-have-I-never-heard-them-before?!!" moment, their astounding anthem Hold On to Me came over the speakers and immediately floored us. Not only does the T-Rex/Bowie-meets-Oasis-and-The Verve-with-best-ever-Dylan-vocals melange immediately seize your ears, but thematically the song also hits the heartstrings hard (lyrics below). Perhaps the best introduction to the track is to watch its emotion-inducing video immediately below (beware: water may drip from your head). The video features actress Anna Faris and was filmed at OPICA, which provides "comprehensive personalized services for adults challenged with memory loss, as well as respite and peace of mind for their families." Amen.
Next up came Shine, an anthem of stadium-swaying proportions that's rife with big-heart sentiments. Check out its lyric-video below (followed by the song's official video and a recent live performance on KCRW). Shine is a powerful hymn that bears repeating (but only a thousand times). And the production (credit?) is absolutely perfect. Wow!
To continue your/our Mondo Cozmo dive, next check out the swaying shimmy of Plastic Soul as performed on KCRW (with Ostrander wielding an Ian Felice-esque, world-weary vocal–highest praise possible). According to Ostrander the track was "written for David Bowie and it's about time travel." Uh-huh. Afterwards, check out the raging Chemical Dream, which adds on sweet Lou Reed and Joseph Arthur motifs to the mix. And finally, check out the locomotion of Higher in which the band layers on elements of Blur, the Stones and LCD Soundsystem to powerful effect.
With such great songs and delivery, Mondo Cozmo is a sure to be a shining star in the musical cosmos. The band will soon release their first album entitled Regrowth on Republic Records.  The band is also out on tour now so catch them at their SXSW dates, opening for Bastille or at the festivals as shown at bottom.
Hold On To Me:
"Why you sitting on your broken-hearted hands tonight?
You wanna sing like us? You gotta rip your eyes out
No one has ever loved you more than this
Why don't you come and feel it out?
I can't promise you anything, but I can tell you I'll never leave
Hold on to me
Why you sitting on your broken-hearted hands tonight?
You wanna run with us you gotta rip your brains out
I have loved you for a thousand lives
What's one more night for us to give?
I can't promise you anything, but I can tell you I'll never leave
Hold on to me"
Mondo Cozmo – North American Tour Dates With Bastille:
03/17 – Cedar Street – Austin, TX *
03/17 – Stubb's Bar-B-Q – Austin, TX *
03/22 – Exit/In – Nashville, TN *
03/24 – Air Canada Centre – Toronto, ON
03/26 – Bell Centre – Montreal, QC
03/27 – Agganis Arena – Boston, MA
03/28 – Eagle Bank Arena – Fairfax, VA
03/30 – Barclays Center – Brooklyn, NY
03/31 – Mohegan Sun – Uncasville, CT
04/02 – Elliott Hall of Music – W. Lafayette, IN
04/03 – Aragon Ballroom – Chicago, IL
04/04 – Bradley University – Peoria, IL
04/06 – Smart Financial Center – Sugar Land, TX
04/07 – Bold Sphere Music – New Orleans, LA
04/09 – Verizon Theatre – Grand Prairie, TX
04/11 – Comerica Theatre – Phoenix, AZ
04/13 – UCCU Center – Salt Lake City, UT
04/14 – The Chelsea at The Cosmopolitan – Las Vegas, NV
04/23 – Greek Theatre – San Francisco, CA
04/25 – Keller Auditorium – Portland, OR
04/26 – WaMu Theatre – Seattle, WA
04/27 – UBC Thunderbird Arena – Vancouver, BC
04/29 – Taco Bell Arena – Boise, ID
04/30 – Theatre at Brick Breeden Fieldhouse – Bozeman. MT
05/02 – Orpheum Theatre – Omaha, NE
05/03 – 7 Flags Events Center – Des Moines, IA
05/05 – Ascend Amphitheatre – Nashville, TN
05/06 – Charlotte Metro Credit Union Amphitheatre – Charlotte, NC
05/07 – St. Augustine Amphitheatre – St. Augustine, FL
05/09 – Orlando Amphitheater – Orlando, FL
05/10 – Fox Theatre – Atlanta, GA
05/12 – Red Hat Amphitheatre – Raleigh, NC
05/13 – Shaky Knees Festival – Atlanta, GA +
05/20 – Hangout Music Festival – Gulf Shores, AL +
05/26 – Sasquatch Music Festival – George, WA +
05/28 – Boston Calling – Boston, MA +
06/04 – The Governors Ball Music Festival – New York, NY +
06/08 – Bonnaroo Music Festival – Manchester, TN +
06/17 – Firefly Music Festival – Dover, DE +
07/14 – Forecastle Festival – Louisville, KY +
* Headlining dates w/o Bastille
+ Festival dates w/o Bastille