Watch Gargantuan Gorillaz On Colbert Last Night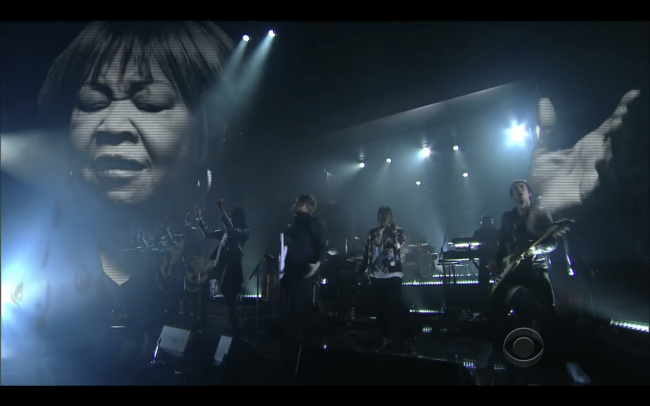 Mastermind Damien Albarn (Blur, etc.) brought his gargantuan Gorillaz gang to Colbert last night as a prelude to today's release of Gorillaz' first record in seven years entitled Humanz.  Check the emphatic performance below of the cautionary, call-to-arms-or-at-least attention of new song Let Me Out, which features Pusha T and Mavis Staples (holla from a hologram). Albarn, Seye Adelekan, Jesse Hackett, Mike Smith, Karl Vanden Bossche, Gabriel Wallace, and Jeff Wooton performed with a copious choir, and with Pusha T pushing hard next to Albarn. Impressive stuff as usual from Albarn and his cohorts!
You can pick up Humanz HERE.