Watch Spoon Give Ellen "Hot Thoughts"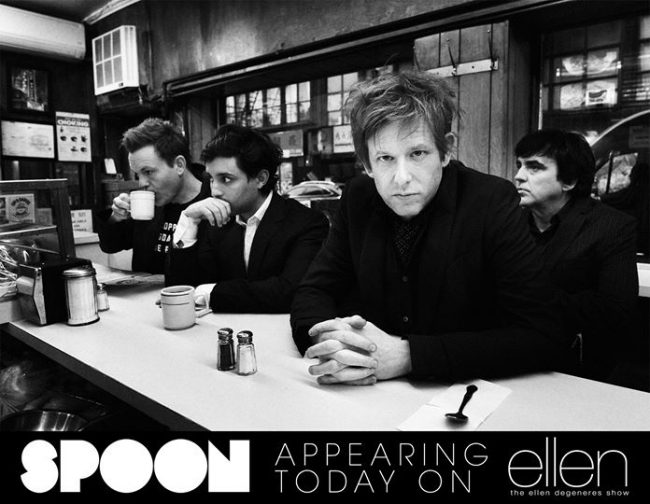 Ellen DeGeneres has been inviting more and more interesting musical artists to her show (Anderson .Paak, etc.), and this morning she advised her studio audience that she's "obsessed" (who isn't??) with Spoon's song Hot Thoughts, the title track off their "fantastic" new album. Check the inflaming performance of the song below. Wow. Otra vez en fuego (since they flew out after the show to play three dates in Mexico). Minor quibble for Spoon: so you're in LA to do the Ellen show. How about favoring us with a concert or two while you're at it? Watch the broadcast this afternoon and/or watch it below.
Go HERE to pick up the new album.