Check Out Two Great New Songs from Grizzly Bear (Despite Teaser-Marketing Campaign)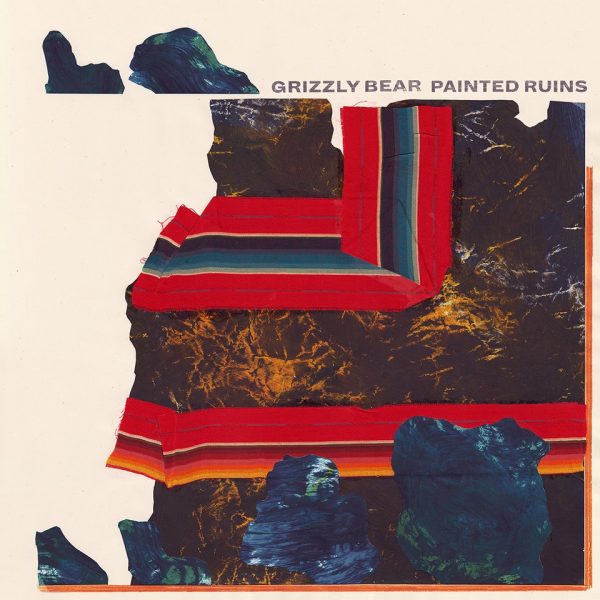 Thanks to the digital media revolution, we live in an age in which there is more high-quality entertainment content available than can possibly be consumed. You simply can't keep up. Adding to this conundrum, more artists (including favorite music artists such as Radiohead and Feist) are engaging in "teaser" social media marketing campaigns that feature "teaser" blurbs and bits of songs (i.e. "Teaser Marketing") in advance of the regular new-release marketing efforts. Due respect to the marketing "genius" that dreamed this up, but please: MAKE IT STOP. We're reasonably certain there are analytics that marketers are palming off on artists to support these "teaser campaigns," but from our vantage these campaigns are a waste of a band's time and money, and an annoyance. We refuse to spend our time on (oft-times) unintelligible, context-less teaser clips and song-snippets when we can instead be sifting through new whole songs or albums by others. More importantly, why would we or any media outlet (we're looking at you Pitchfk, Stereogum, Consequence of Sound, Spin, etc.) act irresponsibly and waste their readers' time with such half-baked dross? Ultimately, these teaser campaigns may comprise so much "crying wolf" that the artists' subsequent, fully-formed content is glossed over.
Take, for example, the recent teaser campaign for Grizzly Bear's impending new album Painted Ruins. Since April 4th Grizzly Bear (another of our favorite bands) has released one cryptic sound-teaser after another. And we have purposefully ignored them all. So when the band finally revealed an actual, whole song (Three Rings) on May 4th, we completely missed it. Only today, when the band revealed a second new song (Mourning Sound), did we realize that the band's teaser-campaign was over and actual songs were being revealed. All of which is a shame since both songs live up to the high standards we associate with Grizzly Bear.  Check 'em out below. Three Rings features the band's signature high harmonies and musical mien, whereas the punny Mourning Sound has a new-wave chug that shares some classic 80s synthesizer inflections.
Confirming that we're not alone in our teaser disdain, Grizzly Bear posted a mea culpa of sorts via Instagram.
Painted Ruins will be released on August 18th on RCA Records. Pre-order the album at iTunes, Amazon, or Google Play.
The band will also head out on tour this fall, including December dates in Cali. Check 'em out at bottom.
Tour Dates:
10/05 – Dublin, IE @ Vicar Street
10/06 – Manchester, UK @ Albert Hall
10/08 – Glasgow, UK @ O2 ABC
10/09 – London, UK @ O2 Academy Brixton
10/12 – Berlin, DE @ Columbiahalle
10/13 – Utrecht, NL @ Tivoli
10/14 – Brussels, BE @ Ancienne Belgique
10/16 – Paris, FR @ L'Olympia
11/01 – Boston, MA @ House of Blues
11/02 – Brooklyn, NY @ Brooklyn Steel
11/03 – Brooklyn, NY @ Brooklyn Steel
11/07 – Philadelphia, PA @ The Fillmore
11/09 – Knoxville, TN @ The Mill & Mine
11/12 – New Orleans, LA @ Civic Theatre
11/14 – Atlanta, GA @ Tabernacle
11/15 – Orlando, FL @ House of Blues
11/16 – Miami, FL @ The Fillmore
11/18 – Mexico City, MX @ Corona Capital
11/26 – Montreal, QC @ Metropolis
11/27 – Toronto, ON @ Massey Hall
11/28 – Park Township, MI @ Royal Oak Music Theatre
12/01 – St. Paul, MN @ Palace Theatre
12/03 – Denver, CO @ Ogden Theatre
12/07 – Vancouver, BC @ Orpheum Theatre
12/08 – Seattle, WA @ Moore Theatre
12/09 – Portland, OR @ Roseland Theatre
12/11 – San Francisco, CA @ Warfield Theatre
12/13 – Los Angeles, CA @ The Wiltern