Watch Broken Social Scene Perform New Songs on KCRW–Playing the Arroyo Seco Weekend Tomorrow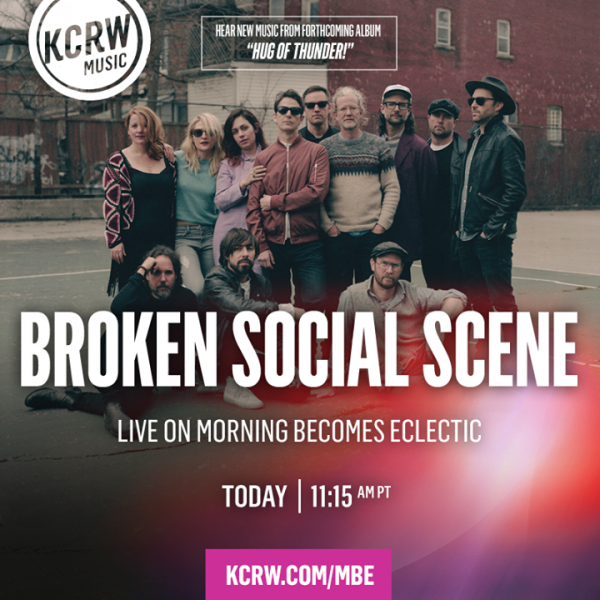 Yesterday Lefort-faves Broken Social Scene appeared on KCRW's Morning Becomes Electic to perform a full set of songs with a full group (including Emily Haines of Metric, but minus Feist). Among the fantastic songs performed was previously unheard song Stay Happy off their impending new album, Hug of Thunder, which is due on July 7th.  Stay Happy features an intro of harmonizing horns and voice and impressive horn playing to augment the sunny songwriting. After Stay Happy, check out two other performances of faves from the new album, Halfway Home and Hug of Thunder. What's not to love? Superb stuff yet again from BSS.
The Canadian ensemble will perform tomorrow at 4:50 pm on the Sycamore Stage at the Arroyo Seco Weekend Festival.  Be there!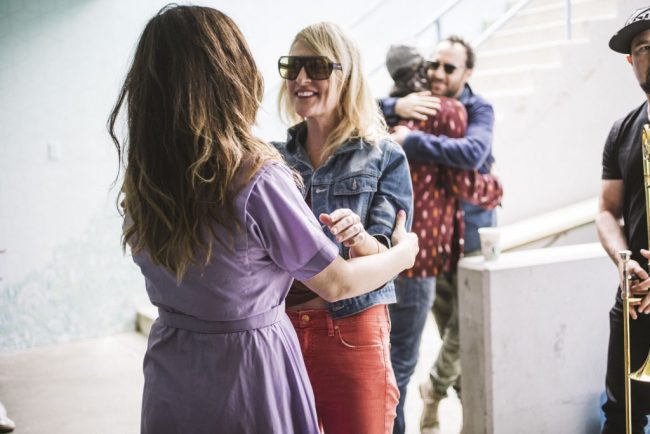 Photo above: Davis Bell