Destroyer Discloses New Album–Watch Lyric Video for Foreboding New Song "Sky's Grey"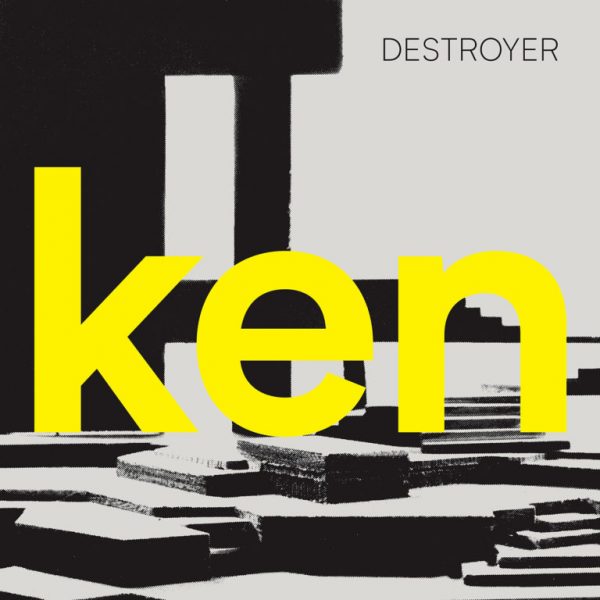 Fantastic Canadian band Destroyer has announced it will release new album ken on October 20th on Merge Records.  News of a new Destroyer album is cause enough for celebration, but the relative quickness of its release also puts to rest concern that leader (and raison d'être) Dan Bejar will be taking more and more time between each new album to set things right. Reversing a trend that has seen three and four-year gaps between albums, ken will be released a scant two years since the fantastic Poison Season alighted.
To give a feel for the new album, Destroyer has released the lyric video below for their beautiful, but foreboding new song Sky's Grey. We will have to see about the overall tenor of the album, but Sky's Grey can't help but remind us of the phenomenal (and phenomenally-underappreciated-by-Americans) Brit band Prefab Sprout. To our ears Sky's Grey is somewhat an amalgam of Prefab Sprout's quintessential Two Wheels Good album (listen to tracks at bottom). While Destroyer's outstanding album Kaputt seemed an homage to Steely Dan/Bryan Ferry and Poison Season seemed dedicated to Bowie/Springsteen, Sky's Grey may reveal that Bejar reveres Prefab Sprout. Check it out below and compare to the Prefab Sprout samples at bottom.
Sky's Grey strikes us as foreboding commentary about the current American administration and its "base": "Bombs in the city, plays in the sticks," and "Come one, come all, dear young revolutionary capitalists, the groom's in the gutter, the bride just pissed herself, I've been working on the new Oliver Twist." Regardless, the song plays well to the base in our environs.
Bejar explains the inspiration for the album's title:
"Sometime last year, I discovered that the original name for 'The Wild Ones' (one of the great English-language ballads of the last 100 years or so) was 'Ken'. I had an epiphany, I was physically struck by this information. In an attempt to hold on to this feeling, I decided to lift the original title of that song and use it for my own purposes. It's unclear to me what that purpose is, or what the connection is. I was not thinking about Suede when making this record. I was thinking about the last few years of the Thatcher era. Those were the years when music first really came at me like a sickness, I had it bad. Maybe 'The Wild Ones' speaks to that feeling, probably why Suede made no sense in America. I think 'ken' also means 'to know.'"
You can pre-order ken HERE.