Suckers For The Sound: Check Out New Julien Baker Song "Appointments" From Impending Album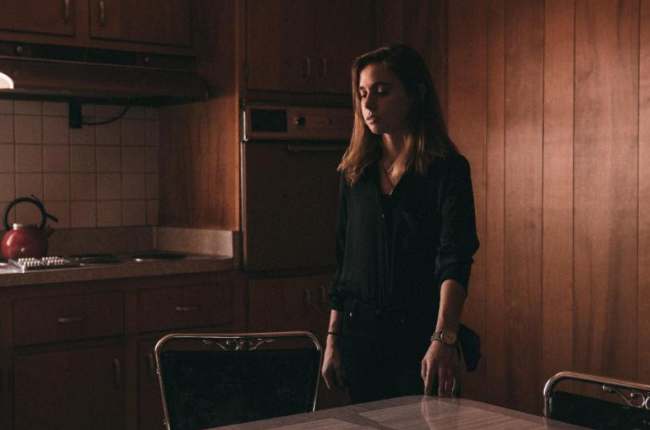 We've loved the weighty-waif Julien Baker for quite some time (since her Sprained Ankle first alighted). She's about to release her second album entitled Turn Out the Lights. Baker today shared her first new song Appointments from the album (lyrics at bottom), and we are fully appointed and at attention. Listen in below. As frequently heard from Baker, the song is confessional and revealingly raven, but with a corona-glimmer escaping the total eclipse. The new album will be released on October 27th courtesy of Matador Records. This is a bigger sound than we have heard from Baker. And thank God for that. Go big or….go to your other appointment.
You can pre-order Turn Out The Lights HERE.
"I'm staying in tonight
I won't stop you from leaving
I know that I'm not what you wanted
Am I?
Wanted someone who I used to be like
Now you think I'm not trying
Well, don't argue it's not worth the effort to lie
You don't want to bring it up
And I already know how we look
You don't have to remind me so much
How I disappoint you
It's just that I talked to somebody again
That knows how to help me get better
Until then I should just try not to miss anymore
Appointments
I think if I ruin this
That I know I can live with it
Nothing turns out like I pictured it
Maybe the emptiness is just a lesson in canvases
I think if I fail again
That I know you're still listening
Maybe it's all gonna turn out alright
And I know that it's not, but I have to believe that it is
I have to believe that it is
I have to believe that it is
(I have to believe it, I have to believe it)
I have to believe that it is
(Probably not, but I have to believe that it is)
And when I tell you that you that it is
Oh, it's not for my benefit
Maybe it's all gonna turn out alright
Oh, I know that it's not, but I have to believe that it is"