The Great Songs: Prefab Sprout's "When Love Breaks Down"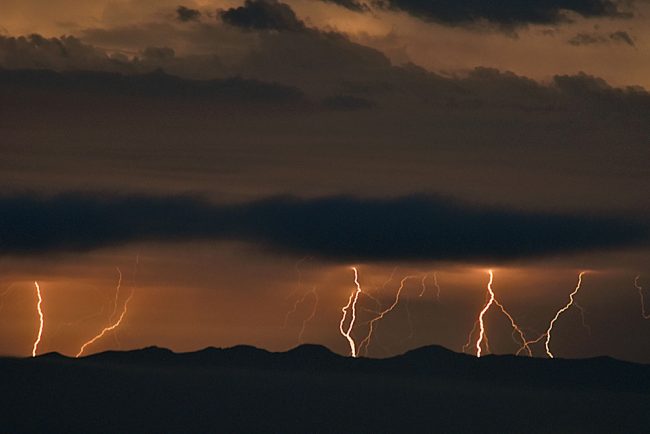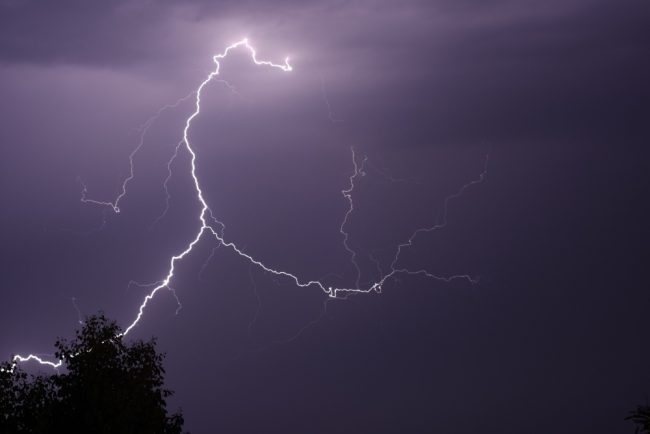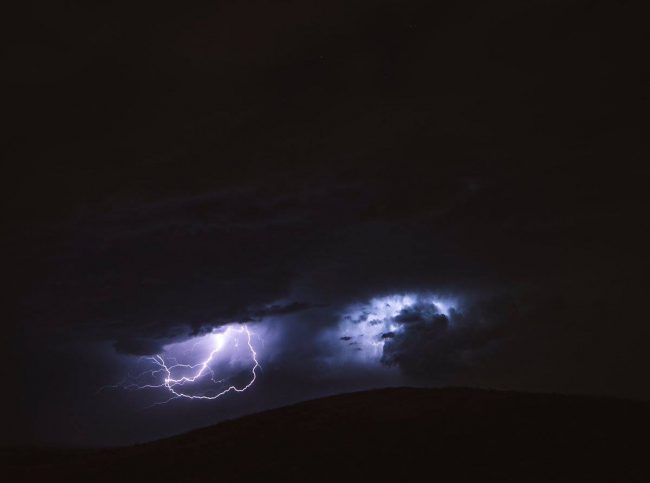 "Oh my, oh my, have you seen the weather? The sweet September rain."
You might think that all we've been listening to is The National's new album Sleep Well Beast, and you'd be mostly right. But other great music has wafted through. There's both new (Courtney Barnett & Kurt Vile's Over Everything single, Dave Rawlings Machine's new album Poor David's Almanack, the Mynabirds' new Be Here Now album, the recent Grizzly Bear album, etc.) and old high-quality sounds on the air.
Speaking of old, our ears perked up this morning while listening to the incredible, underrated Brit-band Prefab Sprout and their stellar song When Love Breaks Down. Following recent, crazy California weather (last night the Santa Barbara Channel saw lightning, thunder and rain usually only seen in the tropics–see pictures above), the following lines from that great song took us aback:
"Oh my, oh my, have you seen the weather
The sweet September rain
Rain on me like no other
Until I drown, until I drown."
When Love Breaks Down (lyrics at bottom) is but one of many seminal 80s-Brit-pop songs on Prefab Sprout's revered and highly-recommended album Two Wheels Good. Two Wheels Good is a great introduction to the complicated-pop of Prefab Sprout and their powerful discography. Check 'em out.
While on the subject of weather, for those in the Caribbean and southern United States suffering from the recent hurricanes, our thoughts and prayers are with you. Go HERE to receive good guidance as to how you can best donate for those in need.
Photos above (top to bottom) by Mike Eliason/Noozhawk; Sophia Dentzel/Noozhawk; and Anneka Purcell/KEYT3.
When Love Breaks Down
"My love and I, we work well together
But often we're apart
Absence makes the heart lose weight, yeah
Till love breaks down, love breaks down
Oh my, oh my, have you seen the weather
The sweet september rain
Rain on me like no other
Until I drown, until I drown
When love breaks down
The things you do
To stop the truth from hurting you
When love breaks down
The lies we tell
They only serve to fool ourselves
When love breaks down
The things you do
To stop the truth from hurting you
When love breaks down
When love breaks down
My love and I, we are boxing clever
She'll never crowd me out
Fall be free as old confetti
And paint the town, paint the town
When love breaks down
The things you do
To stop the truth from hurting you
When love breaks down
The lies we tell
They only serve to fool ourselves
When love breaks down
The things you do
To stop the truth from hurting you
When love breaks down
The lies we tell
They only serve to fool ourselves
When love breaks down
The things you do
To stop the truth from hurting you
When love breaks down
You join the wrecks
Who leave their hearts for easy sex
When love breaks down
When love breaks down"