Phoebe Bridgers Releases Stunning Debut Album "Strangers In The Alps"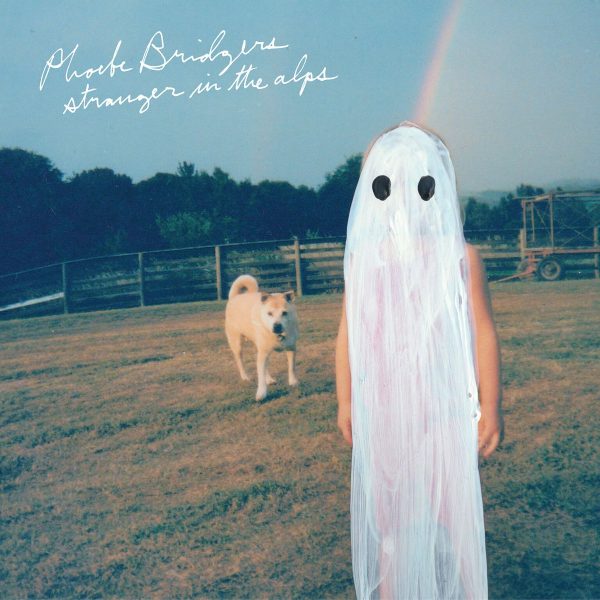 As 2017 broke, Phoebe Bridgers broke out her brilliantly-semaphoric song Smoke Signals, and our obsession with Bridgers' music broke wide-open.  In July Bridgers bared her mesmerizing Motion Sickness, a well-wrought winner about a losing proposition.  And at long last her debut album Strangers In The Alps has been released to critical acclaim. And we can't resist that bandwagon. On the new album, Bridgers has picked out heart-string melodies that are counter-balanced by vocal restraint. But Bridgers' lyrics are the highlight of the show (see examples below), evincing incision amidst minimalist modulations. It's a winning formula, coupled with subtle production values (thanks to Tony Berg, Ethan Gruska and Mike Mogis).  In addition to the aforementioned songs, highlights include Funeral, Scott Street (with its Elliott-isms and steady build), Killer (with John Doe's killer harmony), Chelsea and Would You Rather (with Conor Oberst's lived-in vocals counterpointing Bridgers' silken sounds). Joining her friend Julien Baker's new album, Bridgers' Strangers In The Alps is one of the Best Albums of 2017.  You can pick it up HERE.
Check out below recent videos for two of Bridgers' songs below. And afterwards, check some examples of her fine poesy.
Inspirational Verses:
"I want to live at the Holiday Inn, where somebody else makes the bed,
We'll watch TV while the lights on the street put all the stars to death,
It's been on my mind since Bowie died, just checking out to hide from life,
And all of our problems, I'm gonna solve 'em, with you riding shot-gun, speeding, 'cause fuck the cops"
"Jesus Christ, I feel blue all the time/ And that's just how I feel/ Always have, and I always will."
"Walking Scott Street, feeling like a stranger
With an open heart, open container
I've got a stack of mail and a tall can
It's a shower beer it's a payment plan"
"But I can't sleep next to a body
Even harmless in death
Plus I'm pretty sure I'd miss you
Faking sleep to count your breath"
"I hope you kiss my rotten head
And pull the plug
Know that I've burned every playlist
And given all my love"