Tom Waits For Everyone and A World Without Walls–Check Out Waits-Infused Piano-Player At Banksy's Walled Off Hotel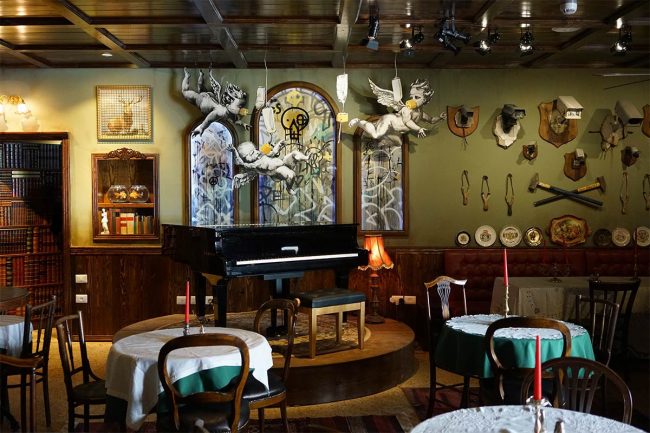 We interrupt this string of "Strong-Young-Female-Artists" to bring you the following public-service message: to commemorate the 100th anniversary of Britain's takeover of Palestine, the inimitable Hall of Famer Tom Waits recorded an instrumental take on his forlorn and pensive song Innocent When You Dream to play on a player-piano in the lobby of the oft-imitated artist Banksy's Walled Off Hotel. The Walled Off Hotel is physically adjacent to the wall that separates Israel and Palestine. To find out more about the Walled Off Hotel and its' raison d'etre, there are good answers to be found HERE.  Asked why he would put a hotel at this location, Banksy aptly reminds: "This place is the centre of the universe – every time God comes to earth it seems to happen near." Keep on praying for a world without walls.
Go HERE to watch/hear Wait's player-piano version of Innocent When You Dream.