Watch Bon Iver's Justin Vernon Perform Acoustic/Solo "8 (circle)" for Lone "Kidnapped" Woman On Take-Away Show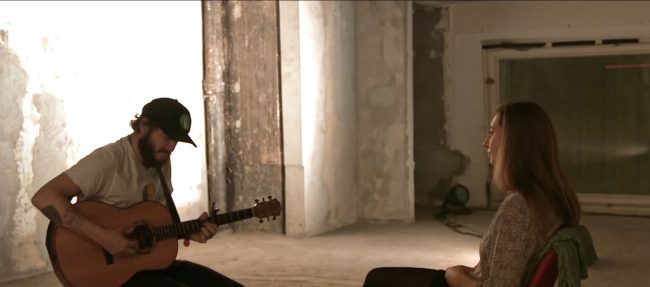 We have been repeatedly enthralled by the Take Away Shows released by French site La Blogothèque. Watch below as Bon Iver's Justin Vernon performs a convincing and affecting solo acoustic take of song 8 (circle) from last year's superb Bon Iver album 22, A Million.
About the video, La Blogothèque writes:
"It was in Oct. 2016, in Berlin, during Michelberger Music. Between each show of the festival, we were kidnapping a person in the audience, which we were taking to a secret room where an artist was waiting. Based on an idea by Damien Rice, developed by Damien Rice and Chryde during Michelberger Music in Berlin, Oct. 2016."
Check it out below, followed by the recorded version. This'll be our first and last call for more kidnappings.
La Blogothèque also recently released a superb video of Bon Iver's entire Cork Opera House concert, which you can watch at bottom. Awesomeness abounds within.