Elbow Covers Beatles "Golden Slumber" and Performs on KCRW–Closing U.S. Tour Tonight at the Wiltern in LA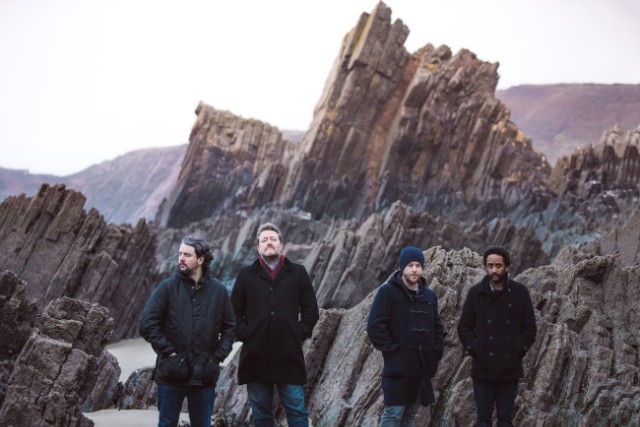 The marvelous Mancunian band Elbow is closing out its U.S. tour tonight at the Wiltern Theater in LA. Tickets are still available!
Whilst making their way to the Wiltern, the band yesterday performed songs for KCRW (two songs can be watched below) and today released a velveteen cover of the Beatles' Golden Slumber. The latter is taken from a UK John Lewis store holiday advertisement and features not-scary monster Moz as directed by Michael Gondry (Eternal Sunshine of the Spotless Mind). For those wanting to hear the track unsullied by monster noises, check the second video below.
In addition to releasing one of the Best Albums of 2017, Little Fictions, the band will on 11/24 release a compilation album entitled The Best Of  (which will include the Golden Slumbers cover). See the full tracklisting at bottom.
You can pre-order the album HERE.
TRACKLISTING
1. Grounds for Divorce
2. Magnificent (She Says)
3. Lippy Kids
4. One Day Like This
5. The Bones of You
6. My Sad Captains
7. Leaders of the Free World
8. Mirrorball
9. Fugitive Motel
10. New York Morning
11. Great Expectations
12. The Birds
13. Scattered Black and Whites
Bonus Track
14. Golden SlumbersDisc 2
DELUXE ALBUM ONLY
1. Any Day Now
2. Fly Boy Blue / Lunette
3. Weather to Fly
4. Station Approach
5. Switching Off
6. Little Fictions
7. This Blue World
8. Kindling (Fickle Flame) featuring John Grant
9. Newborn
10. Puncture Repair
11. The Night Will Always Win
12. Starlings
13. The Loneliness of a Tower Crane Driver
14. Dear Friends