Watch Spoon Perform on The Tonight Show and Tomorrow Morning on CBS This Morning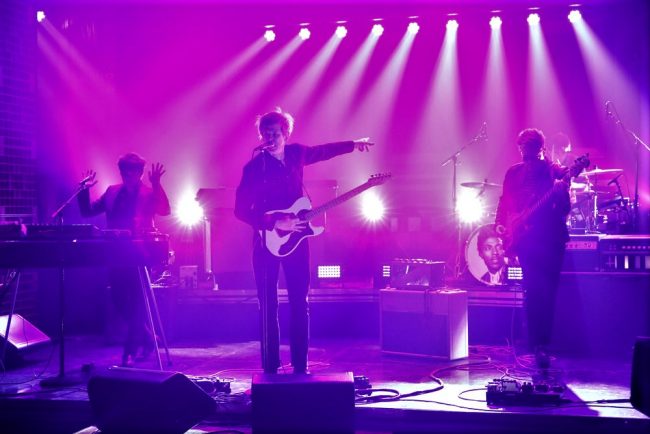 As Spoon continue to make the case for their Hot Thoughts album being one of the Best Albums of 2017 and their being one of the best live bands alive, the band appeared on The Tonight Show this week and blazed through a riveting performance of their great song Do I Have To Talk You Into It off the album. To add to their welcome assault on the senses, Spoon will appear tomorrow morning on CBS This Morning and will appear on an upcoming Prairie Home Companion (or whatever they're going to call it in a post-Keillor era). Check out their raving performance below in which Britt Daniels shows once again why he is and has been (only for 20+ years) THE quintessential rock n' roll scion of his generation. Daniels proves it all damn night every dang time he sets foot on stage. Bravo!
Spoon is coming to the Arlington Theater in Santa Barbara on January 18th. Don't ya miss it! Tickets can still be had HERE.