Suss (Another) Superior Thom Yorke Song from Suspiria Soundtrack and Watch Performance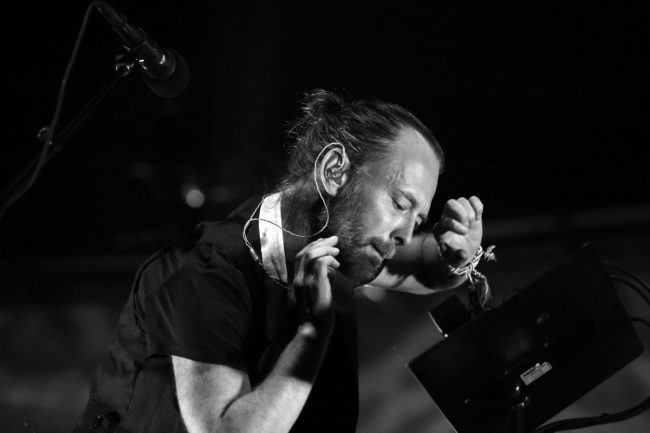 We previously raved about Thom Yorke's song Suspirium off of the just-released-today Suspiria film soundtrack that combines an instrumental score with songs and interludes in a double-album. The album is out now on XL Recordings and you can pick it up HERE.
Yorke has now released Unmade, another outstanding twinkling/tinkling piano-based sorrow-bender from the soundtrack. The song's composition is more complex than on first blush, and the lyrics (see at bottom) and vocals completely take you over.  Yorke continues to show that he remains at the top of the songwriting game. Bravo!  To add to the beautiful recorded version below, afterwards watch Yorke's  hauntingly enthralling performance of Unmade in BBC Radio 6 Music's Maida Vale studios on solo piano.  Wow.
"Come under my wings, little bird
Come under my wings, little bird
Come under my wings
Unmade, unmade
I swear that there's nothing up my sleeves
And then back again
I swear there's nothing
Unmade
There's no faces
Won't grow back again
Broken pieces
Unmade
I swear there's nothing
Won't grow back again
I swear there's nothing
Come under my wings
Come under my wings
Come under my wings
Under my wings
We're unmade"