Watch Blood Orange Perform One of the Best Songs of 2018 on The Tonight Show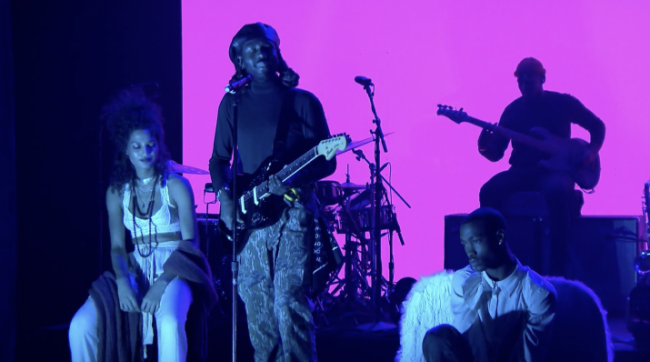 Blood Orange appeared on The Tonight Show last night and fantastically performed Charcoal Baby, one of our Best Songs of 2018. The soulful song is flute and sax infused, and Dev Hyne's guitar and vocals are simply stentorian. Check it out below and give Blood Orange's stellar new album Negro Swan it's rightful due HERE.
"Can you break sometimes…?" Yeah, sometimes.
And check out our Best Songs of 2018 playlist below.