Watch The 1975's Joyous, Captivating Video for New Song "Sincerity Is Scary" Off Impending New Album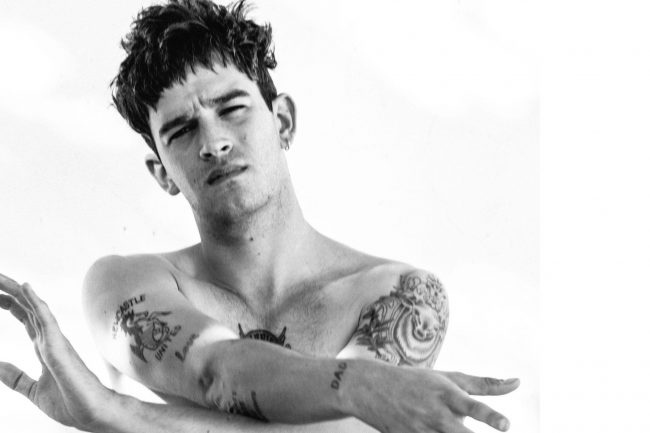 We have intermittently been wowed by concert vignettes featuring one of Britain's pop-rock vanguard, The 1975, and especially the band's unabashed front-man Matt Healy. Healy simply holds no bars on stage. After taking some time off to get various personal matters straightened out (including Healy's harrowing detox), The 1975 will this Friday release its confessional, but boisterous third album, A Brief Inquiry Into Online Relationships.
While we have been off tripping on tryptophan (detox in the works), The 1975 managed to release one of the more upbeat and captivating music videos in recent memory. Check out below their video for Sincerity Is Scary. It's a joy to behold from its opening to close. Both the song (the lope, the horns, etc.) and the video smack (in a good way) of Chance The Rapper's mien. And amen that mien! The video is replete with throwback dance moves and shimmering shtick from Healy. We can't stop watching it.
You can pre-order the new album HERE.  The band is also headed out on tour in support of the new album, and you can check out the North American dates HERE (Coachella is obviously on the docket for all the chinchillas).