Song of the Week – "All I Want" by Matt Berninger, Stephen Altman and Julien Baker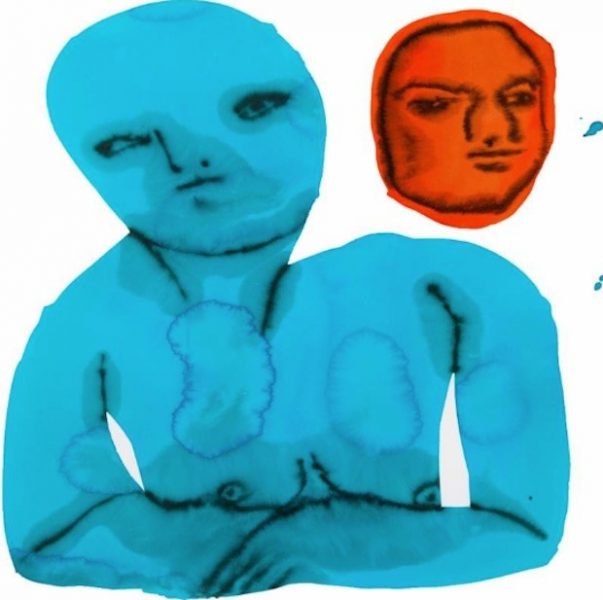 We are all ears when songs come out of the mouths of Matt Berninger (The National) or Julien Baker. Today Berninger, Stephen Altman (composer for new documentary film American Chaos) and Baker have released their emotionally-charged new song All I Want (lyrics at bottom).  Listen below as Berninger and Baker swap affecting lead vocals interspersed with their conjoined and inspired harmonies. Beauty right there.  
The song appears on a new benefit 7″ that you can pick up HERE.
All I Want
"Just to see the sun break in
Just to find a place to stand
Just to not be overtaken
When I hold you in my hands
It's all I want
I keep trying to remember that
It's all I want
I keep trying to remember that
Just to watch you in the window light
Just to do a better job
Just to leave a little when I go at night
Just to get along with God
I can't tell if you're finally coming back to me
Or if you're finally leaving
Sometimes you gotta keep a little bit to yourself
A little something to keep believing
It's all I want
I keep trying to remember that
It's all I want
I keep trying to remember that
I keep trying to remember that

I know I dance around the things I should come clean to
I don't mean to
Nobody should ever have to go round anywhere at all with their head down
I wouldn't dream to
Said it was true but it's hard to believe
Feels like we're losing now more than we'll win
I'm up through the night because God never sleeps and I'm tryin
Trying to reach you to tell you that I am still faithful
We'll be alright
Just to meet you in the morning light
Just to find an easy place
Just to be a little less hard on everything
Just to see you face to face"