Watch Mitski Perform Two of the Best Songs of 2018 on Kimmel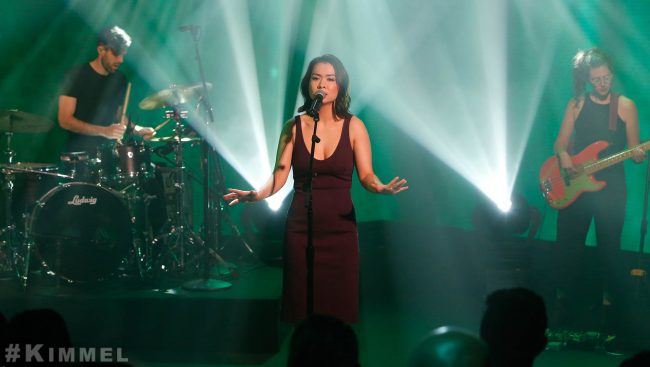 Mitski released one of the Best Albums of 2018 with
Be the Cowboy. The superb songwriter, crystalline-lyricist and moving vocalist appeared last night on Kimmel (for the first time on television with full band) to perform the scintillating song Nobody and the equally insighful Two Slow Dancers (our favorite off of Be The Cowboy), the latter as a web-exclusive. Watch below as Mitski delivers two gripping performances and then watch her incredible acappella version of Nobody recently. If you haven't heard Be The Cowboy, do yourself a favor HERE.
Listen to our Best Songs of 2018 HERE or at bottom.