Kicking Off the New Year Stella Donnelly Releases New Song/Video "Old Man" from Impending New Album "Beware of the Dogs"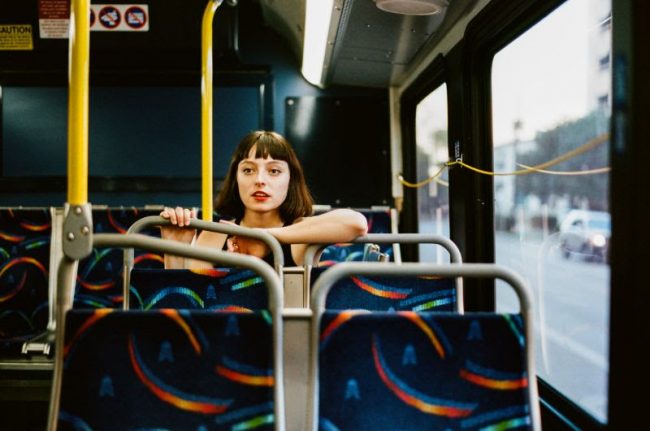 So this is the new year! In 2018, stellar Stella Donnelly completely bowled us over with her thralling Thrush Metal EP (two songs of which were on our Best Songs of 2018 list) and live performances. Donnelly is a very self-aware and gifted songwriter/vocalist who is not afraid to say her piece about the pieces around her. Amen to that.
Today Australia's Donnelly has released new song Old Man via its official video below. The song is a harbinger of hope for her debut album, Beware of the Dogs, which will be released March 8th on Secretly Canadian. Lyrically (see at bottom), the song is a righteous reproach of the ridiculous rakes that refuse to act their age (in this day and age!) and leave females and young-enoughs alone. This isn't the first time Donnelly has rightly sounded these themes. Her early song, Boys Will Be Boys, assaulted victim-blaming and excuse-making inherent in sexual assault aftermaths. Musically, the song jangles and sways, with heavenly harmonies in the chorus (that remind of us of the British band Heavenly from the 80's), all of which belies the reproach of the message. It's heaven and hell in a song. Brava!

Check the superb song out below. Afterwards check out Beware of the Dogs' tracklist and upcoming tour dates (see you at the Bootleg in LA on 4/6!). We can't wait for all of the above!
You can pre-order the album HERE.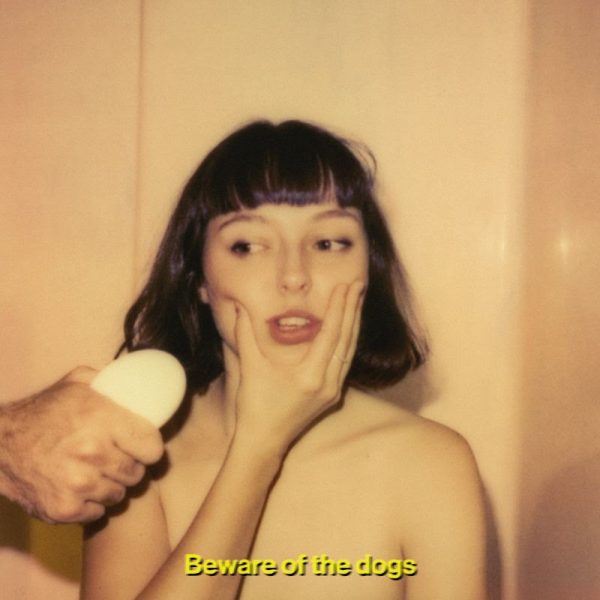 Beware of the Dogs Tracklist:
1. Old Man
2. Mosquito
3. Season's Greetings
4. Allergies
5. Tricks
6. Boys Will Be Boys
7. Lunch
8. Bistro
9. Die
10. Beware of the Dogs
11. U Owe Me
12. Watching Telly
13. Face ItP


Stella Donnelly Tour Dates:
Fri. March 15 – Washington, DC @ U Street Music Hall #
Sat. March 16 – Philadelphia, PA @ Johnny Brenda's #
Mon. March 18 – Brooklyn, NY @ Rough Trade #
Wed. March 20 – Hamden, CT @ Space Ballroom #
Fri. March 22 – Somerville, MA @ ONCE Ballroom #
Sat. March 23 – Montreal, QC @ Casa Del Popolo #
Sun. March 24 – Toronto, ON @ The Drake Hotel #
Mon. March 25 – Detroit, MI @ Deluxx Fluxx #
Wed. March 27 – Columbus, OH @ Ace of Cups #
Thu. March 28 – Bloomington, IN @ The Bishop #
Fri. March 29 – Chicago, IL @ Schuba's #
Sat. March 30 – St. Paul, MN @ Turf Club #
Tue. April 2 – Seattle, WA @ Barboza #
Wed. April 3 – Portland, OR @ Polaris Hall #
Fri. April 5 – San Francisco, CA @ Cafe Du Nord #
Sat. April 6 – Los Angeles, CA @ Bootleg Theater #
Thu. April 11 – Berlin, DE @ Badehaus
Fri. April 12 – Hamburg, DE @ Skybar
Sat. April 13 – Rotterdam, NL @ Rotown
Mon. April 15 – Cologne, DE @ Yuca
Tue. April 16 – Brussels, BE @ Botanique
Wed. April 17 – Amiens, FR @ La Lune Des Pirates *
Thu. April 18 – Paris, FR @ Le Pop Up Du Label
Tue. April 23 – Cardiff, UK @ Clwb Ifor Bach
Wed. April 24 – Bristol, UK @ Thekla
Thu. April 25 – Southampton, UK @ Joiners
Sat. April 27 – Brighton, UK @ Haunt
Sun. April 28 – Manchester, UK @ Yes
Mon. April 29 – Dublin, IE @ Grand Social
Wed. May 1 – Glasgow, UK The Blue Arrow
Thu. May 2 – Leeds, UK @ Brudenell Community Room
Sat. May 4 – Liverpool, UK @ Liverpool Sound City
Sun. May 5 – Nottingham, UK @ Bodega
Tue. May 7 – London, UK @ Scala
# = with Faye Webster
* = supporting Yak
Old Man:
"He's reading sport on the news, white man white teeth in a suit
He's got that style
And then alone in his house, he wants to take baby out
Give us a smile
Boy if you touch her again, I'll tell your wife and your kids
About that time
Cos this is not ninety-three, you lost your spot on the team
You're out of line
I've worked too hard for this chance to not be biting the hand
That feeds the hate
So have a chat to your friends 'cos it's our words that will keep
Our daughters safe
Your personality traits don't count if you put your dick
In someone's face
And no it's never too late, we sat there silently while
You kept your job and your place and your six-figure wage
Oh, are you scared of me, old man?
Or are you scared of what I'll do?
You grabbed me with an open hand
The world is grabbing back at you
Oh, are you scared of me, old man?
Or are you scared of what I'll do?
You grabbed me with an open hand
The world is grabbing back at you
Oh, are you scared of me, old man?
Or are you scared of what I'll do?
You grabbed me with an open hand
The world is grabbing back at you"