Watch Sharon Van Etten Perform "Seventeen" (Best Song of 2019 So Far) on Ellen, Coming to Sold-Out Ace Theater in LA on Friday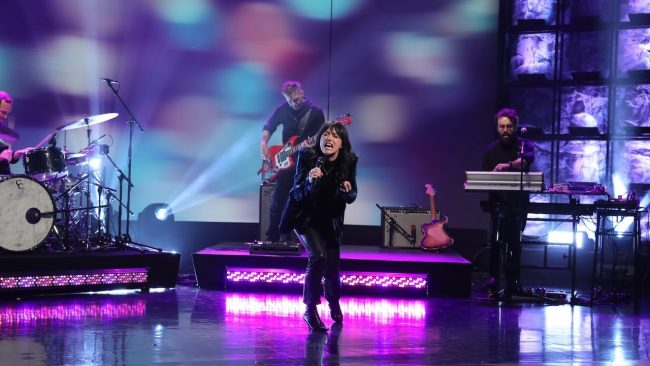 As we have with each of her albums over the years, we have been obsessing over Sharon Van Etten's new album Remind Me Tomorrow. With its big heart and bigger production, it's our current front-runner for Best Album of 2019 and its song Seventeen is our Best Song of 2019 So Far (though the new album's Stay is a very close second). To get a feel and to prepare for her show this Friday night at the Ace Theater in LA, check out Van Etten's performance of Seventeen aired today on Ellen. Watch Van Etten and her phenomenal band's (we always love Heather Woods Broderick's vocals) explosive performance of Seventeen below, with its Patti Smith/Springsteen echos in which Van Etten assays her NYC teenage-self and her current state. Stunning!
Van Etten then came back on Ellen for a web-exclusive performance of her superb 2015 song I Don't Want To Let You Down. Another searing performance by SVE and band! Watch it after Seventeen.
Afterwards, watch a similarly-gripping, maracas-gripped version of Seventeen performed previously on Kimmel.