Cause for Celebration: Bon Iver Releases Two Superb New Songs, Announces North American Tour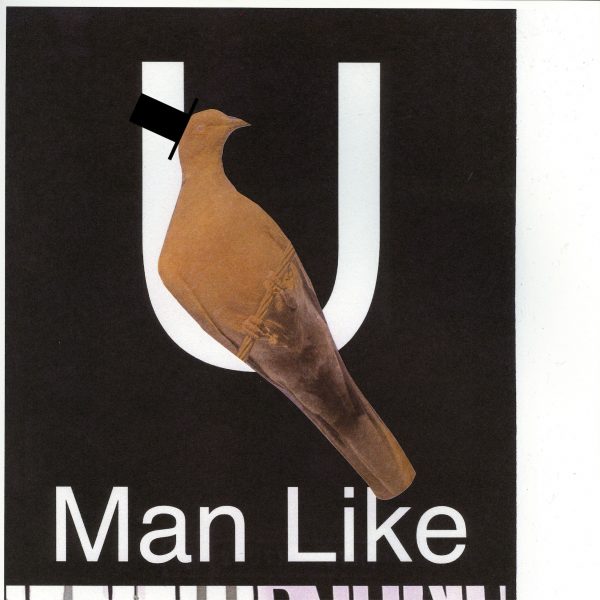 We awoke yesterday to the great news that Bon Iver had released two superb new songs and announced North American tour dates for this fall. We are led to believe the two new songs will be featured on Bon Iver's next studio album (only their fourth) and feature contributions from Jenn Wassner (Wye Oak, Flock of Dimes), Bryce Dessner, Moses Sumney, Bruce Hornsby, Elsa Jensen, Psymun, Phil Cook, the Brooklyn Youth Chorus, and others.
The first song (listen below) is Hey, Ma, a comparatively straightforward (though "looks is deceiving man, don't underrate no man") song from Vernon that seems to look back on his youth, his relationship with his mother (and others), and cataclysmic growings-up. The lyric video below ads to the heft with what appear to be old home movies from Vernon. Though Vernon always sells his songs with lyrical crypto-currency, we will forever buy the weight and weft of their worth. 'Cause the songs always allow light to leak in. "Tall time to call your Ma." Dang. Do so if you can!
The second song is U (Man Like), which opens with Chance the Rapper undertones and Bruce Hornsby on piano. The song cryptically (natch) explores current social issues (lyrics at bottom), with allusions to the under-wealthed, the opioid crisis (the "domer" and "rot"), homelessness, the over-wealthed, and the potential resulting comeuppance thereto ("Let 'em eat cake!) as projected in Brecht/Weill's seminal Pirate Jenny (and the Black Freighter). U (Man Like) was arranged by Bryce Dessner and features affecting backing vocals from Jenn Wasner, Moses Sumney and Elsa Jensen. While sounding the warning, the message is delivered in a sweet-sounding package. Keep cueing Justin, compassion's bound to take at some point!
Bon Iver has also made reference to icommai.com, a nebulous website with hints about the band's upcoming recording (fourth studio album?).
Check out both lyric videos below. Superb songs yet again from Bon Iver!
As for the fall tour, Wasner will also join Justin Vernon, Sean Carey, Matthew McCaughan, Michael Lewis, and Andrew Fitzpatrick on stage, together with supporting acts Feist, Indigo Girls, Sharon Van Etten, and Yo La Tengo. Tickets go on sale on Friday, June 7 at 10:00 AM local time HERE. The dates are listed below. Catch them if you can!
06/04 – Esch-Sur-Alzette, LU @ Rockhal
06/08 – Aarhus, DK @ Northside Festival
06/12 – Bergen, NO @ Bergenfest
06/14 – Malmo, SE @ Mölleplatsen
06/29 – Milwaukee, WI @ Summerfest
07/07 – Montreux, CH @ Montreux Jazz Festival
07/11 – Madrid, ES @ Mad Cool Festival
07/13 – Oeiras, PT @ NOS Alive
07/16 – Lyon, FR @ Les Nuits De Fourvière
07/17 – Verona, IT @ Castello Scaligero, Villafranca di Verona
07/19 – Wiesbaden, DE @ Schlachthof
07/21 – Gräfenhainichen, DE @ Melt Festival
08/31 – Missoula, MT @ KettleHouse Amphitheater*
09/02 – Vail, CO @ Gerald R. Ford Amphitheater∞
09/03 – Morrison, CO @ Red Rocks Amphitheatre∞
09/04 – Salt Lake City, UT @ Maverik Center∞
09/06 – George, WA @ The Gorge Amphitheatre∞
09/07 – Vancouver, BC @ Pacific Coliseum∞
09/10 – Portland, OR @ Theater of the Clouds∞
09/12 – San Francisco, CA @ Chase Center∞
09/15 – Los Angeles, CA @ The Forum∞
10/03 – St. Paul, MN @ Xcel Energy Center†
10/04 – Rosemont, IL @ Allstate Arena†
10/06 – Toronto, ON @ Scotiabank Arena†
10/08 – Columbus, OH @ Schottenstein Center†
10/10 – Philadelphia, PA @ Wells Fargo Center†
10/11 – Brooklyn, NY @ Barclays Center‡
10/15 – Boston, MA @ TD Garden†
10/17 – Washington, DC @ The Anthem†
10/19 – Raleigh, NC @ PNC Arena†
*w/ Indigo Girls
∞ w/ Sharon Van Etten
† w/ Feist
‡ w/ Yo La Tengo
U (Man Like) lyrics:
"Mmm, mmm
I will see you off now
Down the back of the ridge
There's just something that I got to show you
There is domer and there's rot
And the common case
It ain't nothing what you say is true
With your long arms, try
And just give some time
Presently, it does include my dues
Ain't your standard premonitions
All this phallic repetition
Boy, you tell yourself a tale or two
Man like you
Man, improve
Well, I know that we set off for a common place
(And the lines have run too deep)
How much caring is there of some American love
When there's lovers sleeping in your streets?

So Cerberus Ride!
Bring those dead alive
Like Pirate Jenny on the Black Freighter
It'll be a long day of fixing
Make something else your mission
Boy, this shit's so hard to cue
Man like you
How you do?
Na-na-na-na-na-na
Na-na-na
Na-na-na-na-na-na-na-na-na
Hey"