Thom Yorke and Wynton Marsalis Dilute and Dent the "Daily Battles"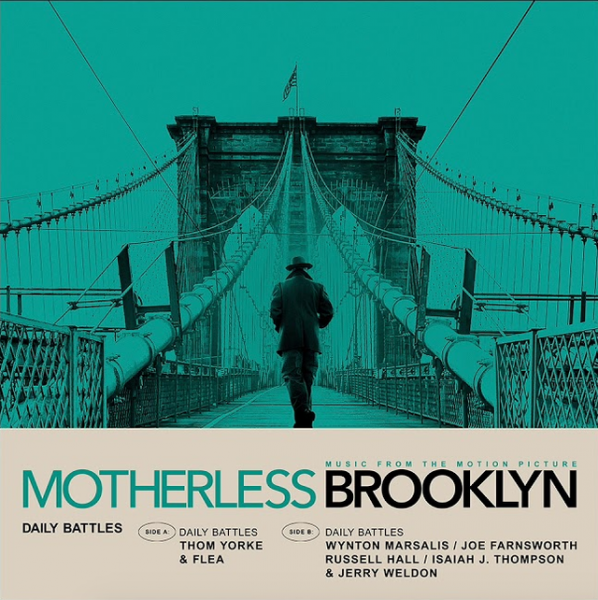 Send us all of your sad songs. Simmer them in sepia sounds and plate with cris du coeur. We slowly savor each, our daily battles diluted and dented. Left for hope. Listen below: the singer and horn mine the field and bare the path. Enough about your broken heart.
Check out the intertwined tracks below from the soundtrack to Motherless Brooklyn, Edward Norton's new film.
Daily Battles:
"The lines are drawn
For  daily battles
Trumpet  sound
For daily troubles
Lock your dreams away
You're  waking up
Enough  about
Your broken heart
You're  on parade
For daily battles
The other side
It has no face
Upon  its cause
We can't remember
Enough about
Your broken heart
The lines are drawn
For daily battles
And I can mend
I cannot stop
Lock your dreams away
You're waking up
Enough about
Your broken heart"