Watch David Byrne and "American Utopia" Cast's Recent Uplifting Performances On The Talk Shows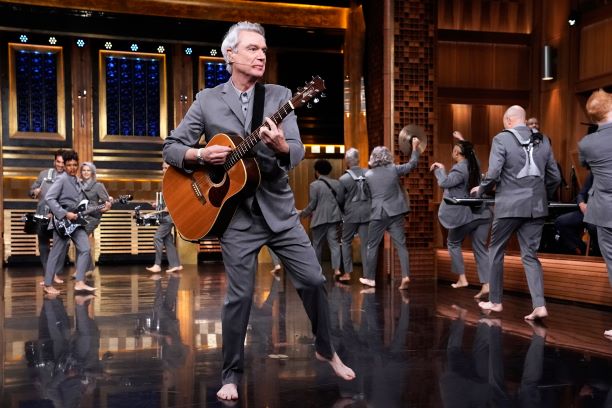 This week David Byrne showed up on The Tonight Show with his cast from his acclaimed Broadway show American Utopia. It's well worth your time to watch their uplifting performance of Road to Nowhere (originally off the Talking Head's 1985 album Little Creatures.
This performance follows on the heels of Byrne's sublime performance of One Fine Day with the Brooklyn Youth Chorus on the Kimmel show last month.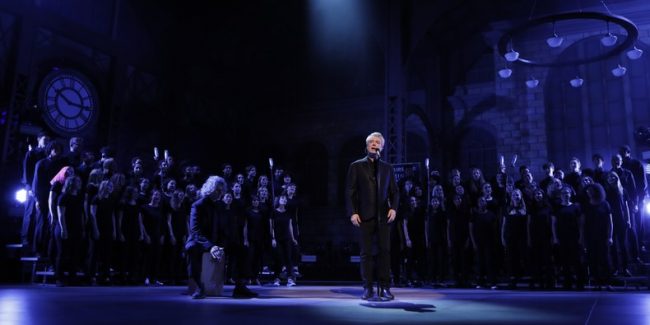 Both are joyous marvels that rise above the current political miasma. Check 'em out!