Bank to Banksy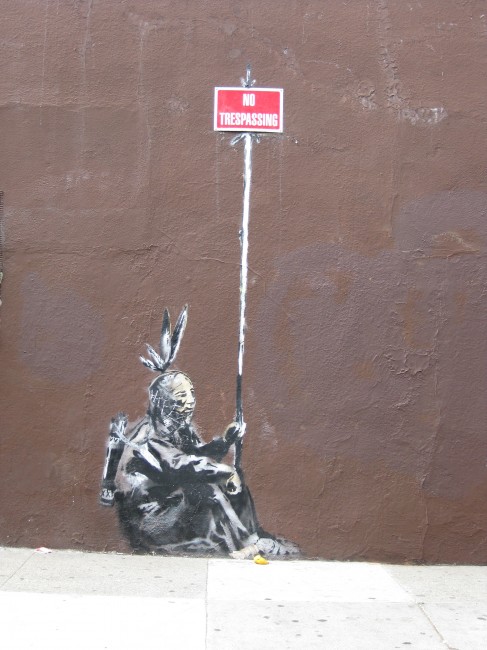 Lefort headed north to San Francisco and environs this week.
On the one hand, there's no better place in North America to slant sensory-overload and synapse-flagellation.  Job well done, SF.   Art, graffiti, bookstores, etc.
On the other hand, we were there for three nights and there was not one (one!) worthy musical show.  Embarrassing, we say.  So praise be to Club Mercy and Santa Barbara's music scene, by comparison.
While we missed the Fisher's largesse at SF Modern Art and the Impressionists at the DeYoung, we had the fortune to stumble upon some cool art, graffiti-style, as rendered recently in the Lower Haight, the Mission and Chinatown by England's phenomenal Banksy.  Check it out above and below.  We particularly liked "Warrior/Chief's" commentary on the forgiven and unforgiven trespasses.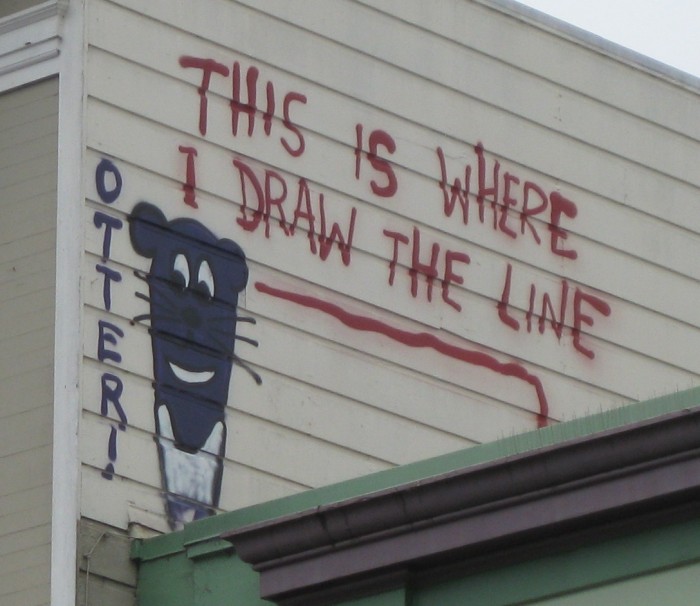 And the line is drawn exactly to here: