Sheer Joy: Mary Margaret O'Hara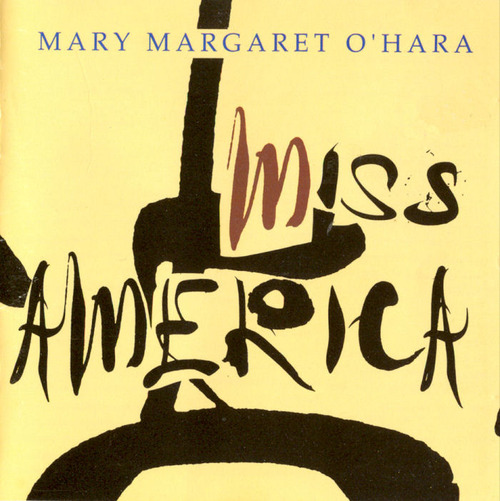 Looking back the past few weeks, we have been mired in the dark and heavy, and not without good reason.  But let's take a pause for some sheer joy.
Check out Mary Margaret O'Hara's Anew Day for some uplift. Mary stole our musical hearts in 1988 when she released her only solo record, "Miss America."  To this day we are caught out by the massive depth and variety to be found in this masterpiece.  She flits throughout from rock to country to jazz to cabaret, and makes it appear easy.  At the same time she alternates between the depths and the stars emotionally.  It's all oh so:  life.  We were reminded of Mary (actress Catherine's sister) when we saw she is scheduled to make a rare apperance at the POP Montreal International Music Festival on September 29th.  If only.  We'll give Ms. O'Hara her full due another time.  For now enjoy the country-reggae lift of Anew Day, and remember:
"When your heart is sick with wonder
At a long and lonely way
Walk in brightness
'Cause it's anew day"
Mary Margaret O'Hara–Anew Day
[audio:https://www.thelefortreport.com/blog/wp-content/uploads/05-A-New-Day.mp3|titles=05 A New Day]
Oh, and check out this performance on David Sanborn's long-lamented "Night Music" program from long ago.  Sheer magic.  She sings in tongues.