The Mountain Goats–Coming to Soho on June 24th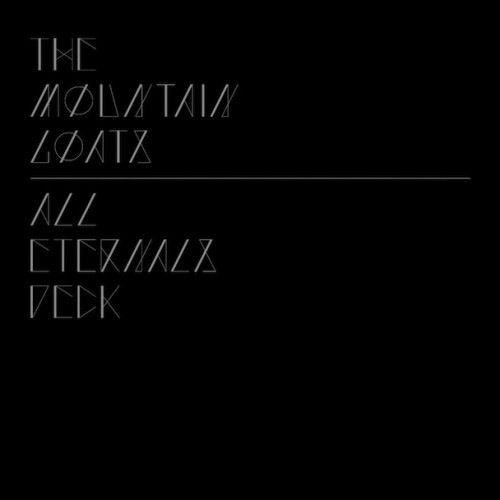 The Mountain Goats are coming to Soho on June 24th, and we couldn't be happier.  Leader John Darnielle and crew have contributed treasure troves of tremulous tones and tales over the past two decades, and in the process have earned the respect and adoration of fans and critics alike.  The band (including Peter Hughes and funny-man drummer Jon Wurster) is currently on tour in support of their recently released album, "All Eternals Deck," on Merge Records.  Having been obsessively overtaken by their oeuvre , and having heard bootlegs (courtesy of nyctaper) of their recent shows, we predict their show at Soho will be one of the highlights of the musical summer in Santa Barbara.  You can pick up tickets over at Club Mercy.
We'll write more about the Mountain Goats' discography in the coming weeks, but in the meantime check out one of our favorite songs off the new album, Never Quite Free.  On its surface, Never Quite Free seems to limn comfort and assurance in an anthem-like setting.  But the song's title and foreboding allusions to the inevitable disruption of that comfort ("but hear his breath come through his teeth") provide a more complex gestalt.  Darnielle is thankfully not prone to fairy-tale endings, which is understandable given the complexities and intermittent murk of this life.  And ambiguity provides possible rewards for all, no matter the writer's intent or lack thereof.  Regardless, it's a stunningly good song.
The Mountain Goats–Never Quite Free
[audio:https://www.thelefortreport.com/blog/wp-content/uploads/12-Never-Quite-Free.mp3|titles=12 – Never Quite Free]"It's so good to learn that right outside your window
there's only friendly fields and open roads
you'll sleep better when you think
you've stepped back from the brink
found some peace inside yourself
laid down your heavy load
it gets alright
to dream at night
believe in solid skies and slate blue earth below
but when you see him, you'll know
it's okay to find the faith to saunter forward
with no fear of shadows spreading where you stand
and you'll breathe easier just knowing that the worst is all behind you
and the waves that tossed the raft all night
have set you on dry land
it gets okay to praise the day
believe in sheltering skies and stable earth beneath
but hear his breath come through his teeth
walk by faith
tell no one what you see
it's so good to learn that from right here the view goes on forever
and you'll never want for comfort
and you'll never be alone
see the sunset turning red
let all be quiet in your head
and look about
all the stars are coming out
they shine like steel swords
wish me well where i go
but when you see me, you'll know"