The Civil Wars Cover Elliott Smith at Newport Folk Festival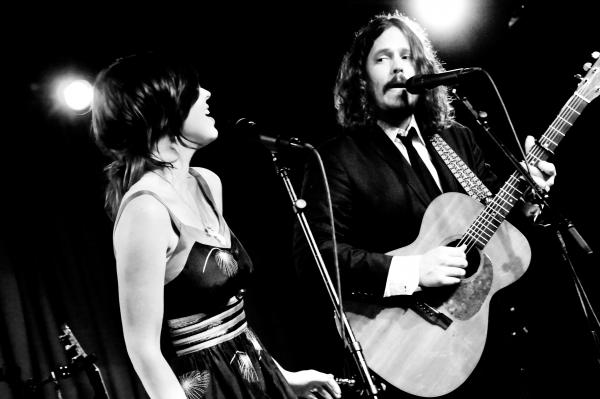 The venerable folks over at Paste Magazine have put up a cool video of The Civil Wars' cover of Elliott Smith's song, Between the Bars, at the Newport Folk Festival. The Civil Wars have been garnering huzzahs on all fronts from their live performances (including on Prairie Home Companion), and they are coming to the Lobero on November 18th, courtesy of Club Mercy.  Check out the Newport Folk Festival video HERE.
You can also sample their wares here on this Takeaway Show video.
And here they are channeling Les Shelleys (Tom Brosseau and Angela Correa):
And finally, here's another fine version of Between the Bars.