The Real Country No. 13–Lydia Loveless "Jesus Was a Wino"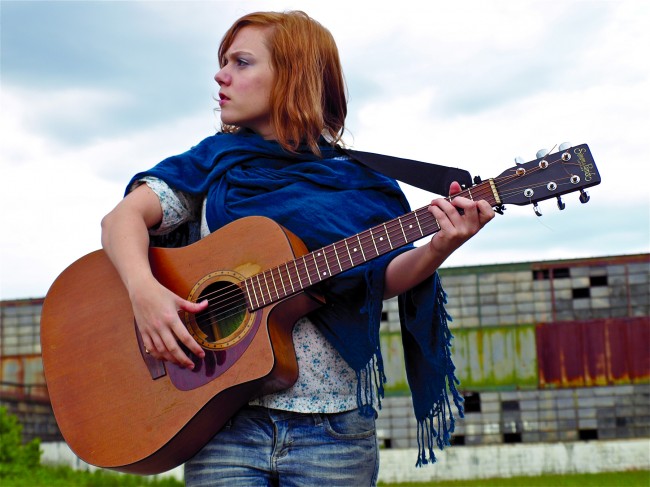 She's a little bit punky; she's a little bit country.  21-year old Lydia Loveless grew up in a musical family with a rock drummer-dad (he plays on her albums) and otherwise surrounded by country music in Ohio.  Like another young Ohian, Jessica Lea Mayfield (what is it with Ohio?), Lydia's vocals remind you of Neko Case, but also of seminal female country singers such as Loretta Lynn.   Her songs are all over the map stylistically (fast, anthem, ballad, humorous ode, you name it).  And Loveless ladles on loads of lyrical lines that stick to your cerebellum and heart (Salty lyric alert:  she is not afraid to hide anything and tosses off some vulgar vernacular and ribald phrases–Amen!).
To start getting Lovelessed, go over to MTVHive and check out her song, Jesus Was a Wino, off her brand new album, "Indestructible Machine."  And then below, check out an in-store performance of that same song, which, amongst other things, recognizes the Son of Man's empathy for the earth's downtrodden.  At MTV Hive Loveless said this about the song: "I've always seen wine as a really biblical thing.  Growing up and drinking it in church for communion, and when I got older, meeting a lot of Christians who think it's sinful to drink. It's poking fun at people – it's not anti-Jesus."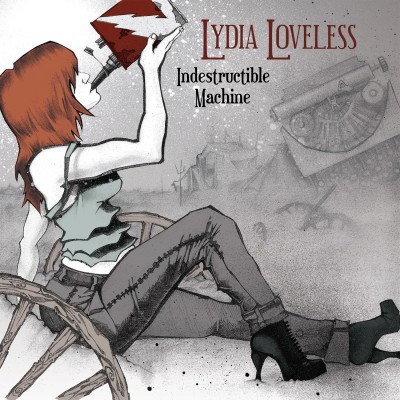 As mentioned above, Loveless just released a great new album entitled "Indestructible Machine" on Bloodshot Records.  Saunter on over and buy the album HERE. She's also on tour and coming to the following Cali venues next week:
Nov. 1st–San Diego at the Soda Bar
Nov. 2nd–Los Angeles at the Bootleg Bar
Nov. 3rd–Santa Cruz at the Crepe Place
Nov. 4th–San Francisco at the Hotel Utah
Nov. 5th–Sacramento at Harlows

You can get tickets for those shows HERE.  In the interim, check out her rocking go-girl anthem, Can't Change Me, off the new album below:
Lydia Loveless–Can't Change Me
[audio:https://www.thelefortreport.com/blog/wp-content/uploads/lydia-loveless_cant-change-me.mp3|titles=lydia loveless_can't change me]
And then check out her brand new Daytrotter (newly subscription-based–we're in!) session HERE.  From that session you can check out Back on the Bottle below.
Lydia Loveless–Back on the Bottle
[audio:https://www.thelefortreport.com/blog/wp-content/uploads/004-Back-on-the-Bottle.mp3|titles=004-Back on the Bottle]
As Daytrotter writes (with their usual, penetrating aplomb):  "She sings about the affairs of man and woman in the way that they really are – often very unromantic. She gives us some of these farewells and some of the spicy interludes the way we never get to see them unless they're happening to us for real. They are blunt and the cut to the chase. They are stories that male songwriters would pretty up, but Loveless would be the first to admit that she'd never pussy out like that. She hits us with it all and it leaves that sweet sting, all while still settling in like something that used to be written and played all the time in old Nashville."
Together with Jessica Lea Mayfield, there is added hope for Real Country music.