The Year in Music–The Best Albums of 2011
It's happened again this year.  For arts lovers, year's end is that time when the annual "Best of" lists are published, and critics and  bloggers (and fans) finally drop all pretension and prankery and come clean with their legitimately favorite videos, albums, songs, concerts, books, films, etc. of the year.  And the unwashed are thereby washed over.  But each year seems to see more of what we have dubbed:  Premature E-list-ication.  Many of the "year-end" lists start to appear as early as October.  And so we ask you:  how can these lists profess to assess the entire year?  A ton of music, books, etc. are released in the last quarter of the year.  And we frequently make key discoveries in the final months of the year.  Of course we're really just making excuses for our sloth, procrastination, and day-jobs to cover the fact that this list is not being posted until early January.  But still:  if it's going to be the "Best of 2011" can y'all at least wait until December 1st before racing to unleash the hippest lists?
Now that it's 2012, we've finally managed to finish anguishing over our favorite music videos, albums, songs and concerts. We've already tossed off our favorite music videos, and now we give you our favorite albums of the year.  We initially tried to limit the number of Best Albums to 11 or less (like last year), but this year saw such an abundance of high-quality album releases that we could not abide last year's limit.  We ended up only being able to cull the hubristic horde down to 35, with plenty of Honorable Mentions demanding to also be mentioned.  We'll show you ours if you'll show us yours.  What say you?  "Highlights" from the albums are listed below in order of preference.
The 35 Best Albums of 2011
1. Radiohead–The King of Limbs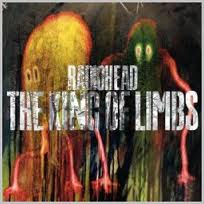 We've wrung our hands roundly at year's end while attempting to wrangle our favorite album of the year amongst several seriously strong contenders.  Ultimately though, this year's other stalwarts (the albums from Destroyer, Feist, Bright Eyes and TV on the Radio) contained an imperfection or two that knocked them off the top wrung (if you will).  We have found no such imperfection in The King of Limbs.  If you know us, you know that Radiohead is our favorite living band.  They have set the highest standards in music for approaching 15 years, and their concerts are unparalleled musical conflagrations (to sample, you should immediately purchase the just-released "The King of Limbs:  From the Basement" DVD).  Many were disappointed this year by The King of Limbs.  We'll admit to being underwhelmed by the album on the very first listen.  But immediately thereafter we were enthralled, and it wasn't long before the album was the only thing to which we could listen, and this continued (we're completely serious here) for an entire two months.  These lads refuse to rest and repeat, and instead continue to push envelopes and break barriers, and do it all with stellar underlying songwriting.  On The King of Limbs, the band continued their push (begun by Thom Yorke on his The Eraser album) into poly-rhythmic electronica, but with intelligence and subtelty.  Despite their ostensible attempt to bury melodies deep within the songs here, with repeated listens the magnificent tunes eventually win out and the band delivers some of their best songs ever (Separator in particular has separated itself and vaulted to the top of their best songs list).  If you don't count yourself amongst those that love this album, we strongly encourage you to give it as many shots as it takes.  The awards await.  And the effort will properly prepare you for Radiohead's impending tours, which we trust will entail a visit to their beloved Santa Barbara Bowl.  Highlights:  Separator, Little by Little, Codex, Lotus Flower, etc., etc., etc.
2. Bon Iver–Bon Iver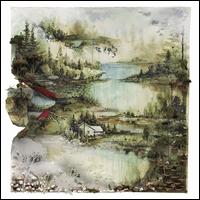 Though very, very close, Bon Iver was not a perfect album.  On the whole, though, the songwriting and delivery on this album viscerally impacted us as much or more than all the other contenders.  From the first single, Calgary, to Holocene to Perth and beyond, these songs collectively resonated more at an emotional level than all others.  Though Justin Vernon's lyrics are often elliptical and illusive, Bon Iver always manages to grab you by the ventricles with a salient line (Calgary's "Don't you cherish me to sleep" and Holocene's "I was not magnificent" are prime examples) or inflection.  Musically, Bon Iver set  Emma's cabin ablaze with the enlarged and diversified sound (as was seen and heard live; their concerts were roundly praised as the best concerts of the year–regrets only here).  As for the aforementioned imperfection (the controversial album-closing track, Beth/Rest), we admit to being amongst those concerned for Bon Iver's future with the cheezy Hornsby/Gabriel vocoder treatment of what may be an otherwise decent song if we could get beyond.  Coupled with some other cheeseball moments in cover songs performed by Justin Vernon on late night TV and elsewhere, we're left a tad concerned that Vernon's world-domination aspirations could eventually tarnish his and the band's obvious artistic talents.  Time will tell, but we'll give them the benefit of the doubt since the band otherwise shone so brightly on this album.  Highlights:  Calgary, Holocene, and Perth.
3. Destroyer–Kaputt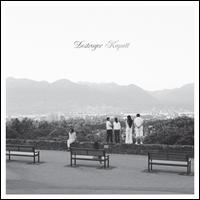 Upon its release, Destroyer's Kaputt caused major divisions amongst music-lovers.  Many could not countenance Dan Bejar's shift to '70s breezy disco-synth-horns sounds (grafted from the Roxy Music, Bryan Ferry, Steely Dan, Blue Nile, Tom Scott and David Sanborn musical trees).  The "laid-back" sounds purposefully reminded of smooth jazz and soft rock-disco, and caused queasiness in some.  But in Kaputt we don't hear Kenny G's worthless flagellations.  We instead hear the weight and worth of Chet Baker on muted trumpet, and all is forgiven.  Bejar is one of the brighter stars in the musical constellations, and his unique, spoken-sung vocals and brilliant-but-illusive lyrics have always resonated with us.  And on Kaputt, Bejar is in superb form. His off-the-cuff sounding delivery subverts the worldly weight of the material.  Set against the breezy, but beautiful, tunes magic ensues on Kaputt, and eight to eleven minute songs float blissfully by.  Grab what you can and be transported.  Bejar's lyrics have always been a highlight of Destroyer, and Kaputt provides many examples of his pathos and bathos, oft-times set side-by-side.  "I write poetry for myself."  "Take pills for instance, I hear they're no good for you."  "I was poor in love, I was poor in wealth, I was OK in everything else." "Winter, spring, summer, and fall; animals crawl toward death's embrace."  "Chasing cocaine through the backrooms of the world all night."  These are what Bejar thinks of as sing-alongs (indeed on Poor in Love, Bejar sings "Why's everybody sing along when we built this city on ruins?").  So come sing along.  Some thought that Bejar was simply sending-up the genres, but instead Destroyer has taken the unlovable and loved it, imbuing it with worth and weight.  And for the first time since Steely Dan, the genre has a worthy champion for its cause.  And obviously Destroyer is not kaput.  Highlights:  Poor in Love, Savage Night at the Opera, Song for America, and Suicide Demo for Kara Walker.
4. Feist–Metals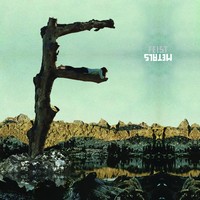 Metals is another album that took over our jukebox, in this instance since its release in October.  We'll just come out and say it right now: Leslie Feist is one of the best performers/songwriters of this generation, and Metals further solidifies her position.  Following the breakout pop-success of her last album, The Reminder, and its songs' ubiquity on Apple, Volkswagen and other what-not adverts, Feist retreated and took four years to create the less-catchy, but more contemplative, complex and sober song-gems we hear on Metals.  Added to the astounding musical arrangements and astonishing variety of sounds, are lyrics embodying emotional torment, solitary-confinement and, ultimately, comfort and healing.  Feist refused to follow up The Reminder merely with more breezy pop-songs, instead retreating to the breezes at Big Sur to re-do and rectify Metals, adding immeasurably in the process and striking the musical motherlode (augmented by a band of her fellow Canadians, including Colin Stetson on horns and woodwinds, and former Constantine great, Bry Webb, on vocals–more about him and his great album, Provider, in the days to come).  On Metals Feist gives us more great lyrical lamentations, such as "I got to see the land and land on top of the sea" (about Big Sur), and "When you comfort me it doesn't bring me comfort actually," and "Maps can be poems when you're on your own, and distance is braille and all that entails, I'm in the sky," and "Good men and good women bring out the worst in each other."  Only one song (Commotion) and a couple minor moments kept Metals from being our favorite album of the year.  The album is filled with greatness, and songs such as Get It Wrong Get It Right, Anti-Pioneer, Cicadas and Gulls, Graveyard, and The Circle Married the Line were amongst the best songs of the year.  Long live Leslie.  Highlights: Get It Wrong Get It Right, Anti-Pioneer, Cicadas and Gulls, Graveyard, How Come You Never Go There, and The Circle Married the Line.
5. Bright Eyes –The People's Key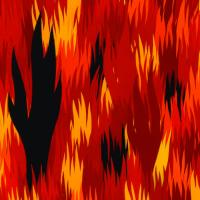 Though its leader, Conor Oberst, had been as prolific as ever in his various permutations, Bright Eyes hadn't put out a studio album since 2007.   Add to this the prognostication that this would likely be Bright Eyes' last album, and The People's Key was bound to come under the nano-scope.  With some reservations (way below), the good news is that on the whole the songs (in particular the music and arrangements) on The People's Key are amongst the best ever delivered by the band.  The variety (a song or two sounded like the Cars–imagine!) and complexity of the musical landscape on the album heralded a new realm for the band.  And sure enough, when we heard these songs live, a whole 'nother level was attained.  This band is meant to be heard live, and ruled the stages.  Given the band's potential demise, we caught the band live three times (in April at the Pomona Fox Theater, and then at the Santa Barbara Bowl on September 25th and then at the  Hardly Strictly Bluegrass Festival a few days later), each time of course including the magnanimous Mike Mogis on keys, pedals and guitars, and the walloping Nate Walcott on keys and horns.  Only upon seeing the band live could we fully appreciate the progression and parade of sounds from Bright Eyes, as additionally borne out by the treatments of their older songs.  But we digress. On The People's Key, Oberst acknowledges the demise of his youth and continues to search for higher meaning (and that's where those minor reservations come in).  The album opens with the unbelievably great one-two of Shell Games and Jejune Stars.   And later the album ends with the three-four of The Ladder Song and One For You, One For Me. And in between there is musical brilliance. If this is indeed Bright Eyes' career-conclusion, then they have gone out on higher ground.
About those reservations we referenced earlier:  we're sure that in 20 years, when the  re-mastered 20-year anniversary album is released, that the twisted, philosophical diatribes and soliloquys ("the cosmos unfolds like a flower"??) of Danny Brewster will have been excised.  It's claptrap crap of the lowest order, and we don't understand the inclusion.  And the foregoing leads us to this:  Oberst seems to have  indulged in a spiritual search that is a guide-short of a revelation.  While we understand the need to diversify lyrically, we far prefer Conor thrashing politicians and spilling heartbreak.  More Ladder Song, and less Danny Brewster and customized philosophies, please.
If this is the end, though, the music and songs give fitting tribute to a great band.  Highlights:  Ladder Song, Shell Games, One For You One For Me, and Jejune Stars.
6. TV On the Radio–Nine Types of Light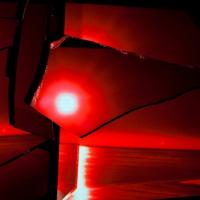 TV on the Radio had not put out a studio album since 2008's brilliant, Dear Science, so the release of Nine Types of Light was much anticipated.  The wait was well worth it as Nine Types of Light represents a rock-funk band shifting to funk-rock and fully embracing their gifts and passions.  Some might quarrel with the agit-reduction compared to prior albums, but the overall result is one of the more tuneful and enjoyable albums of the year.  Dave Sitek's perfect production, soulful vocal team of Kyp Malone and Tunde Adebimpe, and the vibrant song arrangements add to the overall feel of the album, which is much more funk-oriented than prior albums.  So much so that when the desperate rockers hit (No Future Shock, Repetition, and Caffeinated Consciousness) they seem somewhat out of place while adding necessary, contrapuntal spice to the mix.  And yet the funkier sound belies the continued heaviness of the lyrics, which have shifted primarily to matters of the heart (though there is also humorous social commentary such as "Beverly Hills/nuclear winter/what should we wear/and who's for dinner?").  Taken as a whole, this is our favorite TV on the Radio album to date (saying a ton) filled with some of the best songs they have written.  Highlights:  You, Killer Crane, Keep Your Heart, and Will Do.

7. PJ Harvey–Let England Shake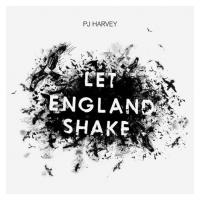 In addition to winning Britain's prestigious Mercury Prize, PJ Harvey's tenth album, Let England Shake, earned near-universal praise this year.  We couldn't agree more.  Let England Shake provides intelligent and cogent commentary on themes of war and England's societal shifts and world-demise, all of which is  set against a challenging, non-commercial musical backdrop.  It's a heady mix that we fully-embrace.  Given the industry's pop/hip-hop focus, Harvey's winning of the Mercury Prize (her unprecedented second such prize) was a rare award of art over mere Billboard tallies.  Let England Shake is proof that PJ Harvey continues to be amongst our best artists, and she continues to up the artistic ante.  Highlights:  The Last Living Rose, The Words That Maketh Murder, All & Everyone, Written On the Forehead, and On Battleship Hill.
8. Gillian Welch & David Rawlings–The Harrow and the Harvest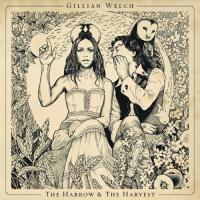 Amongst the long-anticipated albums of the year, Gillian Welch's fifth album ended the longest wait.  Eight years had passed since her last album.  The Harrow & the Harvest served to sate her fans and critics alike, and proved to be well worth the tortuous wait.  Welch and partner David Rawlings have once again eschewed big production values and crafted hallmark Americana music that is all-humanity.  The album again sounds as if it could have been made two centuries ago, though lyrically the heartfelt, universal themes seem to perfectly capture this era's dire gestalt.   There are beautiful melodies aplenty and vocals and lyrics to match.  Their show at the Fillmore in October on Gillian's birthday was one of the best shows of this or any other year.  Here's hoping we don't have to wait eight more years for another beauty from this duo.  Highlights: Hard Times, The Way It Goes, The Way It Will Be, Tennessee, and The Way the Whole Thing Ends.
9. The Decemberists–The King is Dead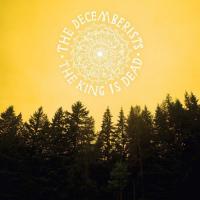 When The Decemberists' sixth album was released, we immediately recognized it as one of their best (especially after the bombastic, virtual tunelessness of their last album, The Hazards of Love).  Gone was the rock opera artifice and distraction, replaced by comparatively simple, but heartfelt, odes to folk-rock's pantheon (REM, Neil Young, etc.) and incorporating the talents of Peter Buck and other roots-music stalwarts such as Gillian Welch, David Rawlings and Laura Veirs.  All of this served to frame singer Colin Meloy's vocals in their best surroundings to date, thereby taking the edge off of his faux-Brit bleat.  After many listens, The King Is Dead is still one of the best listens and the best Decemberists' album to date.  And their performance on Austin City Limits this year only served to remind of the greatness of the album–do seek out the video.  Highlights:  Rise to Me (one of the most affecting songs of the year–Meloy's ode to fatherdom and his autistic son, Henry); Down to the Water, June Hymn, All Arise!, and Don't Carry It All (but really, every song on the album).
10. The Antlers–Burst Apart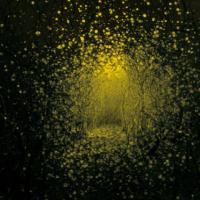 Having set the bar in the stratosphere with their last album (the all-time Hospice) and tour in support thereof, The Antlers had their work cut out for them on Burst Apart.  We will admit to being somewhat non-plussed by the album on first blush.  But repeated listens have borne out that this album is at least equal to Hospice in quality and serves notice that this band will continue to be a force in the future.  Peter Silberberg's high lilt continues to stun and to move, but the musical sound and spectrum has been diversified, thereby adding to the whole.  Synth sounds, bracing guitars, and even dub elements (on No Widows and elsewhere) serve to enhance the musical palette.  Burst Apart is an angst-ridden, pop masterpiece of piercing beauty.  Highlights:  Every Night My Teeth Are Falling Out, Hounds, Corsicana, I Don't Want Love, and Putting the Dog to Sleep.
11. Adam & the Amethysts–Flickering Flashlight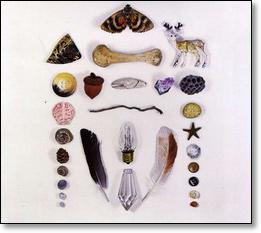 We were introduced to Montreal band, Adam & the Amethysts, in the last few months of the year and have since fallen heavily for this album.  Flickering Flashlight is a masterful mix of pop styles that combines many influences (from Girls' Spector-echo-pop, to 60s' farfisa organ, to R&B, to plucky folk), but adds multifaceted harmonies, handclaps, chamber touches (cello, clarinet), found sounds (spoons, bottles, bells, etc.), and a waltz or two to make a captivating whole.  Simplicity has never been more complex.  Lyrically, the songs movingly capture their leader's (Adam Waito) journey from hometown northern town, Thunder Bay, Ontario, to Montreal, and the inevitable upheavals and observations that ensued.  Highly recommended!  Highlights:  Dreaming, Prophecy, Adam Called Me Over Christmas, Standing On a Strand, and Primrose and Pinecones.
12. Blind Pilot–We Are The Tide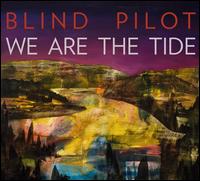 We were blind to Blind Pilot until the last quarter of the year.  And then We Are the Tide hit heavy rotation on our turntable, and we have been smitten since.  Following their first, comparatively-spare album, Rounds and a Sound, We Are the Tide is bigger, more aspirational and made more complex.  Despite adding additional players to the mix, the band manages to sound cohesive, and has written an album's-worth of masterful songs.  Various comparisons of Blind Pilot to a contemporary Fleetwood Mac (and The Head and the Heart and Fruit Bats–the latter can be heard clearly on White Apple and Just One) are not far off the mark.  In fact, a slickness similar to Fleetwood Mac provides our only reservation about We Are the Tide.  The production, vocals and playing are so clean and bright (opening track, Half Moon, being a prime example) that at times we want a little more dirt and dinge.  Regardless, this album is made of beautiful melodies and delivery, with lyrical depth, all of which sticks in your head and heart.  Highlights:  Keep You Right, Always, We Are the Tide, Just One, White Apple, The Colored Night, and New York.
13.  Josh T. Pearson–Last of the Country Gentlemen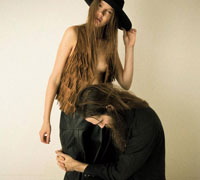 Josh T. Pearson has stepped out of Lift to Experience to deliver one of the darkest, most honest albums of the year.  These are songs writ large and emotive in spite of the somewhat simple musical settings.  They are honest and confessional to a fault, oft-times describing a desperation for deliverance from destructive deeds.  He has a haunting voice, and combined with his shaman/preacher-esque storytelling, has a foreboding and challenging tone which one writer has aptly analogized "like a doomed angel singing over a desert storm."  As Pearson himself writes:  "I come from a long line in history of dreamers/Each one more tired than the one before/All of us too poor to pay attention/Sweet dreamin' was all we could afford."  And when he sings "I'm off to save the world" on Though Art Loosed, you don't know whether to smile or cry.  Powerful stuff that embodies our idea of "Real Country" music.  Highlights: Though Art Loosed, Woman, When I've Raised Hell, Country Dumb, and Sorry With a Song.
14. Iron & Wine–Kiss Each Other Clean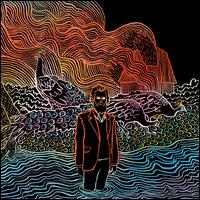 Sam Beam took Iron & Wine in a different direction on this year's Kiss Each Other Clean, eschewing the bedroom hosannas and instead adopting a bigger-band approach to express his latest batch of brilliant songs .  There were those who chaffed at the approach and pined for the old bedroom's pine furniture sounds, but the album sang soundly to us.  Iron & Wine has given us some of the best songs of their career on this album, and only a clinker or two (Big Burned Hand and Your Fake Name is Good Enough for Me) kept this album from rising into our top five albums of the year.  Simply put, Sam Beam is our best lyricist, who also writes captivating melodies.  No one else is writing lyrics as deep and complex as Beam.  As for the big new sounds, you can't fault Beam for having larger aspirations.  His songwriting continues to win hearts and minds, and this year so more of his songs finding their way onto big-budget movie soundtracks.    It doesn't hurt that the album opens with one of the best songs ever written, Walking Far From Home, and brilliance ensues thereafter.  Highlights:  Walking Far From Home, Tree By the River, Godless Brother In Love, Me and Lazarus, and Half Moon.
15. Dawes–Nothing is Wrong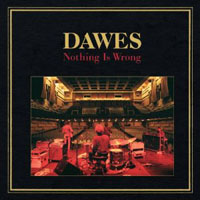 Dawes followed up their stellar debut, North Hills, with an album that evinces musical growth and masterful songwriting.  Taylor Goldsmith aspires to join the American songwriter pantheon, and he's well on his way with Nothing is Wrong.  The album is filled with great melodies and singalongs that immediately stuck in our stack of faves.  The new album is an homage to the Laurel Canyon singer-songwriters (Jackson Browne, Warren Zevon, early-Eagles, etc.) of the mid-'70s, and so struck a particular chord with us.  You can hear it in the Jackson vocals, the Zevon-esque piano touches and Eagles harmonies supplied by Taylor's drummer-brother and others.  And yet Dawes has managed to make the sound their own and provided the best ballad of the year (Million Dollar Bill).  We can't wait to see where they head next.  And don't miss them the next time they play live in your town–they kill.  Highlights:  Million Dollar Bill, If I Wanted Someone, My Way Back Home, So Well, A Little Bit of Everything, and How Far We've Come.
16. The Mountain Goats–All Eternals Deck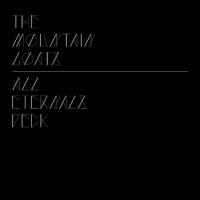 Speaking of great songwriters, the ever-prolific John Darnielle and his Mountain Goats continue to grow into one of our best.  On this year's All Eternals Deck the Mountain Goats took their sound to new heights.  We've always loved his confessional lyricism and intellectual tribulations, and tune-smithing to match.  But on All Eternals Deck, the band's sound was expanded and  dynamism added, with the inclusion of both ballads and hard-driving thrash-rockers, and correlative sounds (strings, barber-shop harmonies, etc.).  The album includes one of our favorite songs of the year, Never Quite Free, a song that manages to alternately sound hopeful and despairing (like much of the album and, well, life), despite or because of his well-acknowledged abusive step-father.   All Eternals Deck was the Mountain Goats 13th album, and is the best yet from a band that is growing in leaps and bounds.  We hear they are preparing number 14's release.  We can't wait.  Highlights:  Never Quite Free, Damn These Vampires, Prowl Great Cain, Birth of Serpents and Estate Sale Sign.
17. War on Drugs–Slave Ambient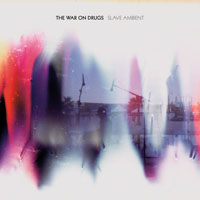 War On Drugs snuck up on us this year, but by year's end Slave Ambient had infected and affected us deeply.  Though there's nothing that you can point to as highly original, the whole is flawless and dense and a great encapsulation of and expansion on some of the best sounds of the last 50 years (Neil Young, U2, etc.).  There are anthems and subtle instrumentals and percussive experimentations that will enslave your ears.  And it does not surprise that ex-bandmember Kurt Vile contributes electric guitar to the proceedings.  Long live the War on Drugs!  Highlights:  Come to the City (very U2-esque), Brothers, Best Night, Your Love Is Calling My Name, Baby Missiles, and Black Water Falls.
18. Tell Me-Jessica Lea Mayfield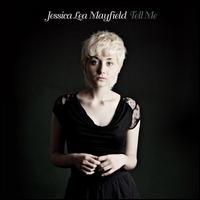 We didn't catch up with Jessica Lea Mayfield's Tell Me album until September, and have been smitten since.  She blew us away at Hardly Strictly Bluegrass, and the pop-rock-perfect songs on Tell Me have been on repeat since.  The album was ably produced by the Black Keys' Dan Auerbach who managed to expand the sound spectrum for Mayfield.  Mayfield molds great melodies and pens penetrating lyrics, and then delivers them with laconic vocals that remind us of Lucinda Williams coupled with Neko Case.  Particularly great moments on the album include one of our favorite songs of the year, Sometimes at Night, with its rock-bottom tones and tales, and sordid lines, such as: "I broke the little cabana boy's heart, to let you fondle me in the dark; one of those city outdoor motels, in your bed swore I never would tell."  And if there were any rhyme or reason remaining for radio, Blue Skies Again would be a No. 1 hit across this land.  Superb songs which bode well for the future of this burgeoning young talent.  Highlights:  Sometimes at Night, Blue Skies Again, I'll Be the One You Want Some Day, Nervous Lonely Night and Trouble.
19. Bad as Me–Tom Waits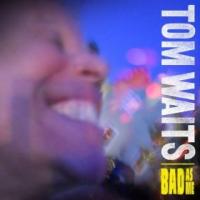 Tom Waits is amongst our all-time favorite musicians.  And this national treasure's first studio album in seven years, Bad as Me, is a great summation and update of his stellar sonorities amidst the rich vein he first put forth on 1983's seminal Swordfishtrombones .  Though he doesn't break the mold entirely on the new album, the intensity and emotional directness of the songs (co-written with his talented wife, Kathleen Brennan) is a welcome update.  Players like Marc Ribot and Keith Richards contribute mightily to the proceedings.  Waits still growls and barks on Bad As Me, which captures well our station and the current world-malaise.  But he occasionally removes the found-sounds to reveal more emotion and, if possible, more bite to match the bark.  Highlights:  Pay Me, Last Leaf, Talking at the Same Time, Kiss Me, and Face to the Highway .
20. Girls–Father, Son, Holy Ghost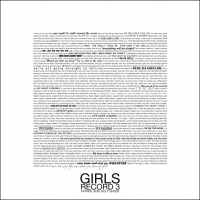 Girls followed up their phenomenal 2009 debut, Album, with a more-refined sound and a heavier lyrical vantage this year.  Though the music on Father, Son, Holy Ghost continues to sound somewhat pop-frothy , the heaviness of the lyrical themes balances the sound this time around.   This is a weighty, honest album that addresses difficult matters such as troubled upbringings/family-reconciliation, spiritual vacuousness, and dying romance.  The album is a surprising mix of '60s pop, some doo-wop, a dollop of surf guitar, and assorted other folk and psychedelic elements that, taken together, sums up well pop-rock's history.  Girls has managed to evolve, and we look forward to their future music.  Highlights:  Vomit, Forgiveness, Honey Bunny, and Alex.
21. M83–Hurry Up, We're Dreaming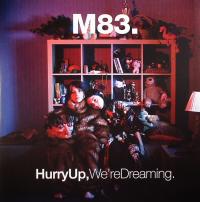 On Hurry Up, We're Dreaming, M83 reached big.  And with its 22 tracks of epic synth- and dance- rock, M83 delivered a massive album of pop perfection.  There are only a few new things under the proverbial sun, so sometimes it just makes since to take the historical best and conjure all into a colossal whole.  You name it, you can find it on Hurry Up, We're Dreaming:  orchestral strings, toad-lyrics, cavernous choirs, banks of synthesizers, some bass-slap and even a skronking saxophone or two (on one of the songs of the year, Midnight City).  On this dream of an album, there's something for everyone.  Highly recommended.  Highlights:  Midnight City, Steve McQueen, New Map, My Tears Are Becoming a Sea, and Wait.
22. Elbow–Build a rocket boys!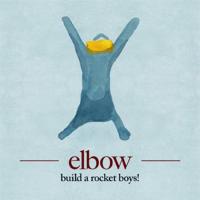 Those who know us have had to listen to us preach Elbow for quite some time.  They are amongst our favorite bands of all time.  Guy Garvey and band write enormous anthems, but also manage to write stirring ballads and everything in between.  Like the approach taken by Radiohead on The King of Limbs, Elbow has on Build a Rocket Boys! toned the sounds down as compared to their Mercury Prize-winning last album, The Seldom Seen Kid.  And as a result, the new album seems more personal, if smaller. Though not as immediately catchy, Build a Rocket Boys! eventually takes off into the stratosphere.  Thematically much of the album revolves around Guy Garvey's childhood reminiscences, which are handled with grace and aplomb. Ultimately Build a Rocket Boys! is a great addition to the Elbow discography.  Highlights:  Lippy Kids, Open Arms, Jesus Is a Rochdale Girl, Neat Little Rows, and The Birds.
23. Megafaun–Megafaun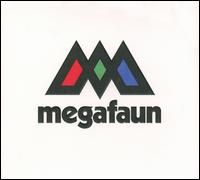 We had only heard a handful of Megafaun songs prior to this year, but their eponymously titled album changed all that.  The band has a reputation for mixing in plenty of psychedelic, outre, and progressive sounds into their songs, but for the new album the band scaled back the experimental elements.  The net result is a less adventurous but far more accessible sound that features plenty of Grateful Dead-esque harmonies and Neil Youngy sounds.  There are still some freaky-sounds (e.g. Isadora), but otherwise it's a more accessible sound.   Highlights:  State/Meant, Scorned, Everything We're Headed For, Resurrection, Real Slow and Get Right.
24. Charles Bradley–No Time For Dreaming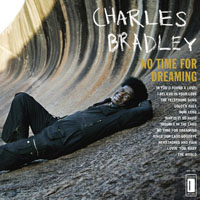 Backed by a formidable band, 63-year-old Charles Bradley delivered a perfect soul-revival album (not surprising given the Daptone label).  Every song sounds like it was squeezed out of  Stax Records.  Bradley's songwriting and powerful Otis-esque vocals sell the songs well.  Impressive stuff made more amazing by Bradley's down-and-out backstory.  His triumphant show at Soho was the most heartwarming and endearing performances of this or any other year.  Not a dry eye in the place.  Go buy this record and enjoy!  Highlights:  The World (Is Going Up In Flames), Heartaches and Pain, Golden Rule, How Long?, No Time For Dreaming, and Why Is It So Hard?
25. Kurt Vile–Smoke Ring for My Halo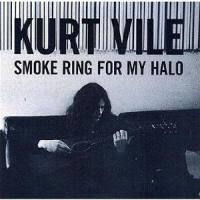 Former War On Drugs member, Kurt Vile gave us a great album filled with well-wrought lyrics and instrumental details (not unlike the War On Drugs themselves), that belie Vile's offhand delivery.  To our ears many of the songs sound as if they could have been made in that French mansion with the Stones on Exile on Main Street.  No bad can come from that.  Vile and the Violators roundly impressed live at Hardly Strictly Bluegrass.  We'll expect more great things from him in the future.  Highlights:  Smoke Ring for My Halo, Jesus Fever, Runner Ups, Society is My Friend and Peeping Tomboy.
26. Other Lives–Tamer Animals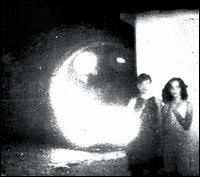 Stillwater, Oklahoma's Other Lives delivered an album imbued with dramatic songwriting, harrowing harmonies, and orchestral arrangements, creating a unique sound.  Their music and songs at times reside in the brooding chamber-pop realm, but they can also make a more raucous, rockish sound driven by powerful drumming and ensemble playing.  Most of the members contribute stunning harmony vocals to Jesse Tabish's lead, the latter reminding of Interpol vocals at times.  Jenny Hsu greatly adds to the mix with occasional lead vocals, sweet harmonies and incisive cello and piano playing.  Taken as a whole, the band crafts complex songs of the heart and enlivens them with great ensemble performances. Highlights:  For 12, Woodwind, As I Lay My Head Down and Tamer Animals.
27. Paul Simon–So Beautiful or So What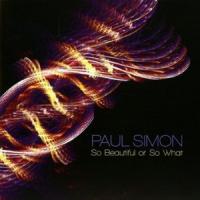 You may have heard of him.  Paul Simon delivered a great Paul Simon-sounding record with So Beautiful or So What, one of his best albums in 20 years.  Go figure.  He's a national treasure, and his show at the Santa Barbara Bowl was one of the highlights of the year. At 70 years old, the iconic Simon is still making great music and albums. Highlights:  Getting Ready For Christmas Day, Love is Eternal Sacred Light, Rewrite, and The Afterlife.
28. Okkervil River–I Am Very Far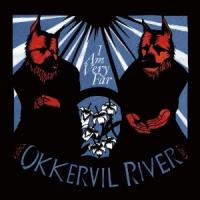 Okkervil River has a history of delivering dramatic albums replete with dynamic, intense songs that invoke myth, past, memory, dreams and those left behind.  This year's I Am Very Far is no exception, and may be the best album of their career.   On I Am Very Far, the band combines their standard indie-Americana fare with many of pop music's other, ever-hybridized genres. We can hear facets of Wilco, Arcade Fire and Flaming Lips on the album, though ultimately the whole is signature Okkervil River.  Will Self and cohorts continue to gift us with great works.  Highlights:  Your Past Life as a Boat, Wake and Be Fine, Rider, Lay of the Last Survivor, and Hanging From a Hit.
29. The Roots–Undun
The Roots' jillionth album, Undun, is the best yet for the band.  In this story of a hustler gone awry, The Roots manage to mix salient soul music with hip-hop/rap to great effect.  Undun is based on the fictional life of Redford Stephens, an inner-city New York character born in the mid-'70s who passes from the planet in 1999, the date on which the album begins. Musically, Undun flows better than any other Roots album.  And of course there's exemplary playing throughout.  Toss on a Sufjan Stevens beauty in the outro, and call it a wrap.  Highlights:  Make My, One Time, Kool On, The Other Side, Lighthouse and I Remember.
30.  Fruitbats–Tripper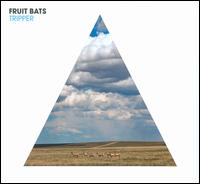 The Fruit Bats followed up one of their best albums (The Ruminant Band) with the comparatively pared down sound of Tripper.  Still, you cannot ignore the hook-laden songs of leader Eric Johnson, who did most of the work himself on Tripper. Synthesizers and keyboards supplanted the prior album's guitar-focus.  Johnson is one of our more gifted songwriters and vocalists.  Their show at Soho was amongst the highlights of the concert year.  Highlights:  Tangie and Ray, Dolly, You're Too Weird, and Heart Like an Orange.
31. Stephen Malkmus & the Jicks–Mirror Traffic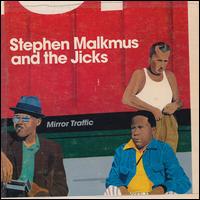 Pavement's Stephen Malkmus has written some of the best songs of our time.  And he and the Jicks did not disappoint on Mirror Traffic.  Thanks go to the pop-influences of producer Beck, who helped bring Malkmus back from the precipice of a prog nose-dive into oblivion.  As usual with Malkmus, there is aggression mixed with bathos, accentuated by Malkmus's de rigueur guitar-magic.  We can't wait to hear what the future brings.  Highlights:  Share The Red, Fall Away, Stick Figures in Love, Senator, and No One Is (As I Are Be).
32. St. Vincent–Strange Mercy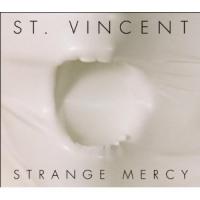 We will confess that St. Vincent (Annie Clark) scares us.  Her automaton stare simply creeps us.  Pretty?  Yes.  Writes interesting songs with depth?  Of course.  Has a soul and breathes?  We'll see.  Lots of reviewers have gushed about her prior efforts and the most recent album, Strange Mercy.   Based upon recent videos of her engaging guitar seizures and mayhem, we hold out hope for actual display of human emotion from Clark.   The clamoring chaos of Clark's guitar alone gives us hope for St. Vincent. There is no denying the immense talent.  Highlights:  Cruel, Strange Mercy, Surgeon, Year of the Tiger, and Chloe in the Afternoon.
33. Wilco–The Whole Love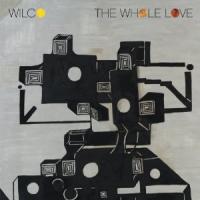 To begin, we love Wilco.  But this album has taken a boatload of time to catch on with us.  It has done so, but ever so slowly.  Don't get us wrong:  we like many of the songs on The Whole Love and look forward to catching them live at the Arlington on February 10th.  But the gushing critical response to this album has taken us aback and essentially spoiled matters.  We shouldn't hold it against the band, but we do somewhat.  Could it be the band's press machinery working it's black magic?  Much of the critics' response (including NPR and other "respected" outfits) is simply incredulous.  To begin, there are universal huzzahs for the opening track, Art of Almost.  Many of the critics adore its "cutting-edge rock."  Huh?  Golden Earring's Radar Love came out in 1973 and the "cutting-edge" portion of Art of Almost resembles and is not much more than the bombast of the guitar jabs on that 1973 track.  More cowbell anyone?  What more do you smart fella/feline critics hear in this song?  And true to form per the norm, do we really have to read the revisionist history that says that Wilco's prior few albums dramatically paled in comparison to The Whole Love?  Really?  Come on!  There was near-universal praise for the last two albums, and yet now they're doomed to damnation.  Jeesh.  We'll take Sky Blue Sky any day over The Whole of Love.  Again, there are great songs on the album, and we love the band.  But please, people, can we keep it real?  Highlights:  Born Alone, I Might, Dawned on Me, Whole Love, and Black Moon.
34. My Morning Jacket–Circuital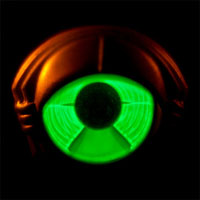 We've been huge fans of My Morning Jacket for a decade-plus, and it had been three long years since their last studio album, which took some stylistic left turns and chances in 2008.  With Circuital, My Morning Jacket continued to move beyond their roots, adding folk, Rubber Soul-era Beatles, Beach Boys elements, to the anthems, incomparable musicianship and rallying reverb-inflected vocals of Jim James.  James has one of the best voices in the business, which is borne out again here.  Particularly impressive on Circuital is the range of styles from an ode to soulful psychedelia of Holdin' on to Black Metal and the afterlife-balladry of Wonderful (the Way I Feel).  In the final analysis, however, after Holdin' On to Black Metal, the song quality drops of precipitously on the album.  Hence its falling down in this list.  Still, it's My Morning Jacket, and the highs are very high indeed.  Highlights:  Circuital, Holdin' On to Black Metal, Wonderful (the Way I Feel) and The Day is Coming.
35.  Correatown–Pleiades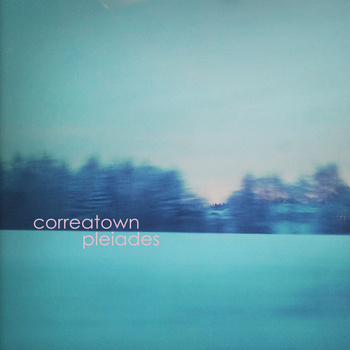 Angela Correa of Correatown surprised us in 2010 when we heard demos of tracks that would become their powerfully pleasing Pleiades album.  We had heard Correa only in the country-folk-traditional formats from her solo performances and collaborations with Tom Brosseau and Les Shelleys. So when we heard the demos we were taken aback, in a good way.  Gone was the twang, and in was ethereal electro-pop.  After kicking off a Kickstarter campaign in early 2011, the band finally released Pleiades in September, with added production values.  We highly recommend adding Pleiades to your collection.  The album is filled with moving melodies, perfect production and Angela's always-intelligent lyrics and vocalese, all of which will stick in your head and heart.  Stream and buy it HERE. Highlights:  Further, Everything All At Once, Sunset & Echo, Play, and Turn on Turn Up.
Honorable Mention
Ry Cooder–Pull Up Some Dust and Sit Down; Coldplay–Mylo Xyloto; The Rosebuds–Loud Planes Fly Low; Beirut–Riptide; Ryan Adams–Ashes & Fire; Joseph Arthur–The Graduation Ceremony; Death Cab for Cutie–Codes and Keys; Nick Lowe–The Old Magic; EMA–Past Martyred Saints; Eleanor Friedberger–Last Summer; Yuck–Yuck; Raphael Saadiq–Stone Rollin'; Wye Oak–Civilian; Grouplove–Never Trust a Happy Song; Bry Webb–Provider; Cass McCombs–Wit's End; Givers–In Light;  Richard Buckner–Our Blood; Anna Calvi–Anna Calvi; Mates of State–Mountaintops; Deer Tick–Dear Providence; Dodos–No Color; Parsons Red Heads–Yearling; Colin Stetson–New History Warfare Vol. 2: Judges; Wild Flag–Wild Flag; Lydia Loveless–Indestructible Machine; Veronica Falls–Veronica Falls; WU LYF–Go Tell Fire to the Mountain; Nicolas Jaar–Space is Only Noise; Craig Taborn–Avenging Angel; Drive-By Truckers–Go-Go Boots; Bill Callahan–Apocalypse; Sharon Jones & the Dap-Kings–Soul Time!; A.A. Bondy–Believers; British Sea Power–Valhalla Dancehall.

There you have it. Bring on 2012.
And let's hear about your favorites for 2011.  Eh?