New Multitudes Album Streaming on Conan's Site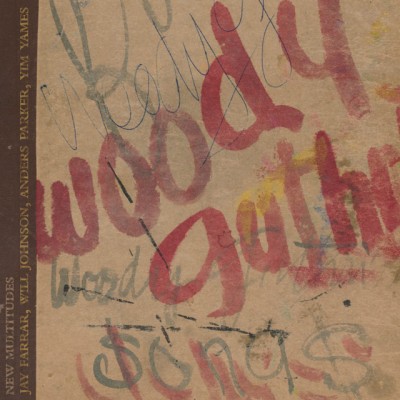 As we posted three weeks ago, legendary folk-troubadour, Woody Guthrie, is getting his due (again) courtesy of a new supergroup comprised of My Morning Jacket's Jim James (billed as Yim Yames), Son Volt's Jay Farrar, Centro-Matic's Will Johnson, and Varnaline's Anders Parker, who have teamed up and dreamed up music for more Woody Guthrie lyrics.  The result is a new group and album entitled New Multitudes.  The album comes out February 28th, but you can stream it now over at Conan's site (Team Coco) HERE.
Musically it's all over the map with everything from psychedelic rockers, to folk , to spare soul-inflections and even some "wimowehs" seemingly from The Token's The Lion Sleeps Tonight on Yim Yames' Changing World.  Go over to Team Coco and check it out.