Fergus Falls by Field Report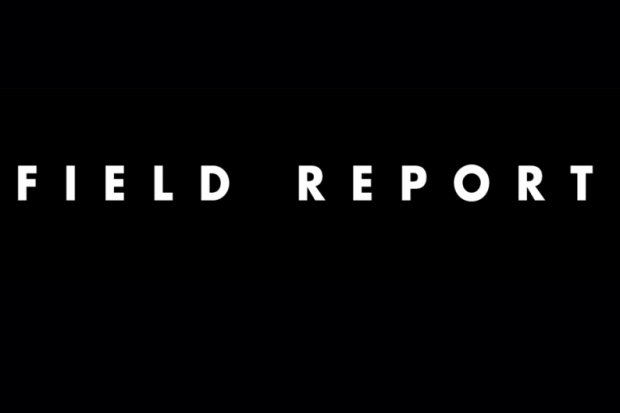 One of the best songs we discovered in 2011 was Conrad Plymouth's Fergus Falls.  Heck, on a couple of days we put the sucker on repeat and listened only to that song each of those days.  We wrote about it HERE.  Turn's out Conrad Plymouth's leader, Chris Porterfield, has in 2012 renamed/reformed the band into Field Report.  Porterfield is amongst the famed alumni in legendary Wisconsin band DeYarmond Edison that also included Justin Vernon from Bon Iver and members of Megafaun.
Porterfield/Field Report  recently released a few tracks on SoundCloud, which caught the attention of producer Paul Kolderie (producer of similarly legendary Uncle Tupelo).  Field Report is now working on a new recording with Kolderie that should be released mid-summer.  We can't wait.
The immediate upshot of this news is that Field Report has released a fantastically refined restatement of Fergus Falls.  As opposed to the more aggressive, anthemic Conrad Plymouth version, the song begins with finger-picked guitar that slowly builds with added synth wash, drum mallet and brush, then strings, horns (fully starting at 3:28) and harmonies.  Beauty.  We said this previously about the song's lyrics:  "'This is the one in which I miraculously pulled out/ Of a free-fall dive over Fergus Falls, Minnesota.'"  Sometimes we rejoice in victory.  At other times it's enough to celebrate the aversion of a downward-spiral disaster and to proclaim victory in survival."  This song provides positive proof that fantastic songs simply fall out of the sky at times.  Check it out below.  And after check out the only other Field Report song currently available, the heavily affecting I Am Not Waiting Anymore.  Field Report is currently on tour with the magnificent Megafaun.  Check out their tour dates way below.

03/30 – Seattle, WA @ Tractor Tavern
03/31 – Portland, OR @ Doug Fir
04/03 – San Francisco, CA @ Cafe Du Nord
04/04 – Santa Cruz, CA @ The Crepe Place
04/05 – Los Angeles, CA @ Bootleg Theater
04/06 – Tempe, AZ @ The Sail Inn
04/08 – Santa Fe, NM @ Sol Santa Fe
04/10 – Austin, TX @ Mohawk
04/12 – Birmingham, AL @ Bottletree
04/14 – Saxapahaw, NC @ Haw River Ballroom