Watch Fight the Big Bull Cover "The Night They Drove Old Dixie Down"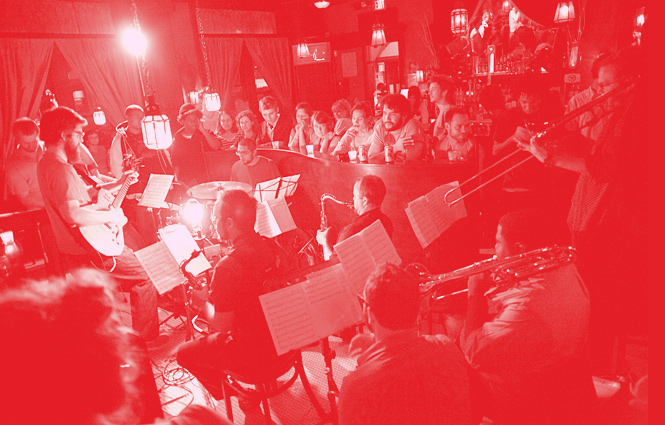 This week marks the anniversaries of two major Civil War events:  the 150th anniversary of the Confederate victory at Bull Run, and the 148th anniversary of General Sherman's sacking of Atlanta, a major mark in the Union's march to drive old Dixie down.
Combining this anniversarial yin and yang (sure, a stretch), we give you two covers of The Band's The Night They Drove Old Dixie Down as performed by the phenomenally talented Richmond, Virginia band Fight the Big Bull.  We love the song, the band, and the two versions that do the song serious justice.  The first version is a raucous sing-along while the latter is a comparatively sedate (if not mournful) interpretation (until the end, that is–how can you keep a good band down?). 

Fight the Big Bull is an improvisatory, horn-based ensemble that has recently been garnering more attention due to the accolades of Bon Iver's Justin Vernon (FTBB's Reggie Pace is in Bon Iver's touring band) and The Mountain Goats' John Darnielle.  Darnielle was so impressed by the band that he sought out Fight the Big Bull's Matthew White to play on The Mountain Goats' impending album, Transcendental Youth.  As further indicia of their worth, Fight the Big Bull has had two 2010 recordings selected for NPR's Best of the Year lists.  In addition, White has just released his debut recording, "Big Inner."
Check out the two covers, and then check another vignette of the band stretching out in full jazz flight with Brian Jones.  Then go over to Fight the Big Bull's site to stream most, if not all, of their recordings.