Stream Destroyer's "Five Spanish Songs" Recording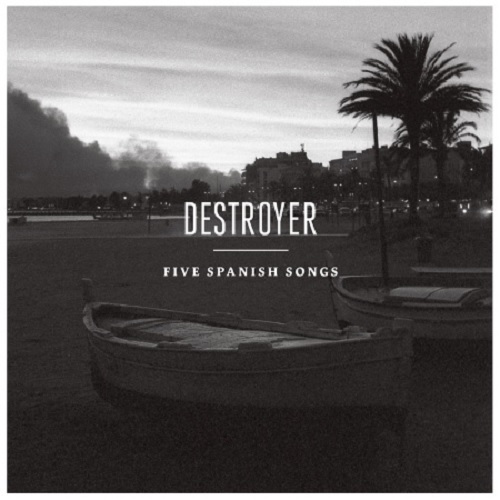 As mentioned HERE last week via the video for one of the Five, Destroyer's Dan Bejar is back with the Five Spanish Songs EP to be released next week under the Destroyer banner.  This is the first Destroyer release since the perfecto Kaputt, one of our favorite albums of 2011.  Bejar is one of our more gifted lyricists and songwriters but evidently his muse has been missing (at least as visited in English).  The new EP features songs (all written by Antonio Luque of the band Sr. Chinarro) sung in exactly that:  Spanish.
You can now stream the new EP below courtesy of Hype Machine.  Nos guste!  Once again the sounds, arrangements and playing are all superb a la all Destroyer albums.  Babieca in particular moves with its skittering early guitar and its build via strings and bongos (a natural combo, no?).  And the entire time Bejars signature vocals float over the melodies.  We wish we were more fluent in Spanish, but we'll take any Destroyer/Bejar we can get, and hope that Bejar's muse will return to him (in English) soon.
Enjoy it below while you can.