On New Year's Eve: Watch Jason Isbell and Amanda Shires Cover Warren Zevon's "Mutineer"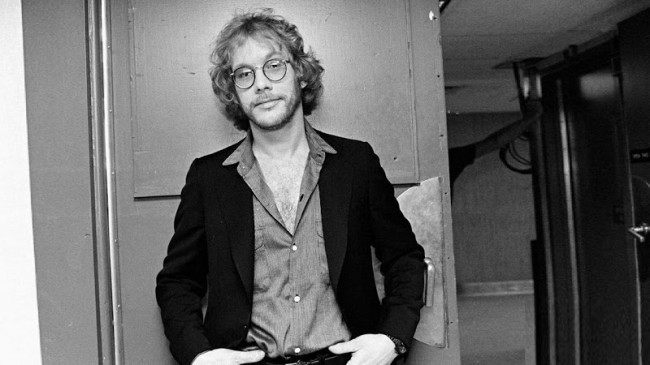 2013 has been a good, long year that's coming to a close.  In keeping with the season, many will be breaking out their New Year's resolutions tonight and tomorrow (we hereby resolve to publish our Best of 2013 lists).
The gargantuanally-gifted and large-hearted Warren Zevon left us some rousing resolutions before he passed ten years ago ("Enjoy every sandwich," etc.).  One of our favorite Zevon song-resolutions is found in his effective adieu, the affecting Mutineer.  In addition to lauding sincerity and free-thinking (which seem to be in dwindling supply these days), the song thematically speaks to hopeful love during cataclysmic times.  If these aren't cataclysmic times, we don't know what are.
To put you in the proper mood for the New Year, watch below as Jason Isbell (who had an outstanding 2013, appearing on many Best Album of 2013 lists with his superb Southeastern album) and Amanda Shires beautifully cover Mutineer.  Below it watch Zevon's stirring performance on the Letterman Show not long before he passed.
May you be filled with hopeful love in 2014.  And may you float on.
The song's lyrics follow the videos below.
"Yo ho ho and a bottle of rum
Hoist the mainsail – here I come
Ain't no room on board for the insincere
You're my witness
I'm your mutineer
I was born to rock the boat
Some may sink but we will float
Grab your coat – let's get out of here
You're my witness
I'm your mutineer
Long ago we laughed at shadows
Lightning flashed and thunder followed us
It could never find us here
You're my witness
I'm your mutineer
Long ago we laughed at shadows
Lightning flashed and thunder followed us
It could never find us here
You're my witness
I'm your mutineer
I was born to rock the boat
Some may sink but we will float
Grab your coat – let's get out of here
You're my witness
I'm your mutineer
You're my witness
I'm your mutineer
I'm your mutineer…"