The Top 15 Albums of 2013
2013 was another banner year for music and albums in particular.  While some of our favorite bands (The National, Iron & Wine, Okkervil River, Atoms for Peace) released new albums, there were lots of surprises and new (at least to us) artists to add to the mix.  Amongst the musical Niagara Falls that continues unabated, we were astounded by albums that, as good as they were, didn't make others' Best Albums of 2013 lists (nor ours).  Below is our short-list of albums of the year, in order of preference.  Bring on 2014!
The Top 15 Albums of 2013

1.  The National–Trouble Will Find Me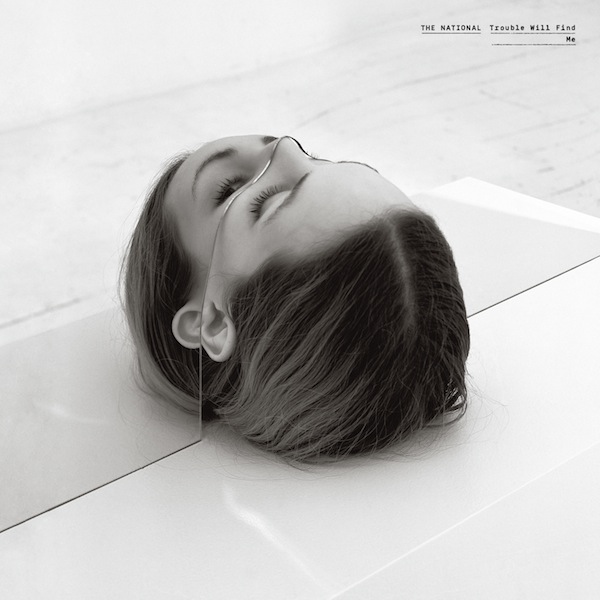 Ever since Trouble Will Find Me was released in May, there has been no doubt as to our Album of the Year.  Simply put, The National are America's best rock band extant (live too–their shows in LA this summer were the best of 2013).  If you don't own every album of theirs, you are out a treasure trove.  Unlike most others on the scene, The National make mesmerizing music for mid-life illuminati (though all will profit), and deliver it with affecting depth and aplomb.  Trouble Will Find Me continued the band's recording evolution that many felt had reached its zenith in 2011's High Violet.  Repeated listening to TWFM revealed a more relaxed and confident composition, but one that still seethed (Graceless) and soared (Sea of Love) and continued to reveal nuance and depth after repeated listens.  While Matt Berninger's lariat lyrics and burnished baritone continue as the band's focal points, the Dessner Twins' ever-intricate compositions and guitar-lines, coupled with the Devendorf brothers' ravishing rhythm section, continue to carry the ensemble.  We hear rumblings of The National coming to the Santa Barbara Bowl in 2014, and if it comes true, it will be THE Best Concert of 2014.  Don't you miss it.
Inspirational Verses: "Can I stay here? I can sleep on the floor, Paint the blood and hang the palms on the door;" "Let's go wait out in the fields with the ones we love;" "It takes a lot of pain to pick me up, It takes a lot of rain in the cup;" "There's a science to walking through windows without you;" "I tried to call you from the party, It's full of punks and cannonballers;" "In the skies over black Venice, I see eyes of the white menace;" "You didn't see me, I was falling apart, I was a television version of a person with a broken heart;" and "They can all just kiss off into the air."
Song Highlights:  Pink Rabbits, Humiliation, Sea of Love, and This Is The Last Time.
2.  Okkervil River–The Silver Gymnasium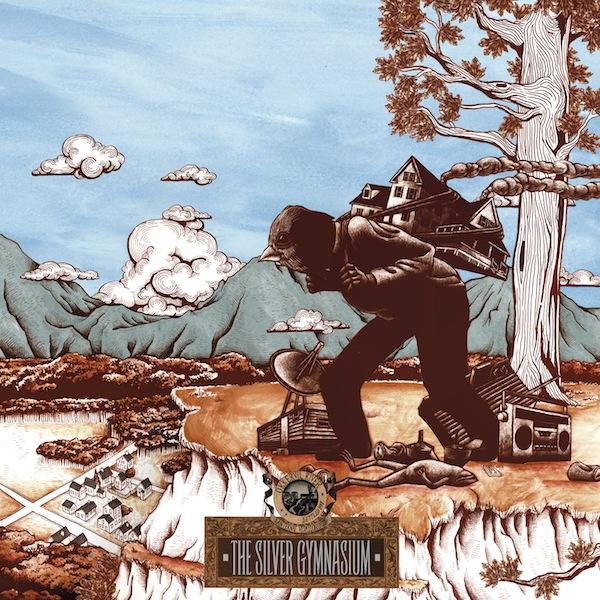 Over the last decade-plus, Okkervil River has compiled one of the best discographies in rock 'n roll.  Leader Will Sheff has written (and continues to write) some of the most literate lines and evocative melodies penned in the genre.  And this year's The Silver Gymnasium may be the crowning achievement.  While the album is filled with heart-wrenching stories centered around Sheff's coming-of-age in Meriden, New Hampshire in the '80s, the themes are universally identifiable and affecting (premature death, lost love, addiction, parental-conflict, and hope).  As usual, Sheff's songs are melded with sing/shout-along melodies and the best production in rock today.  Months later, we can still listen to the album on repeat for days on end.
Inspirational Verses:  "But when riding pills we get heavenly, On a balcony;" "Clap like a comma, Hear the sentence sing;" Oh, I'll be your fighter and you'll be my mirror, And you'll be all right because I'll be right here, Oh, kid, now I'm not going anywhere I swear I'll try to not be going anywhere;" "Canary of the American eclipse, A profiteer picking up pink slips;" "And I showered my Corvette with Moët for years,
Now I'm standing in the rain to get the champagne of beers;" "And I call to all my friends, All the cracked cassette tape thrillers, All the hand inside the tillers, And the hundred-dollar-billers;" "Young, stay young, Don't get tough, Don't get on with it;'" "As the streets sail by the seats inside you car, Does each face outside collide against your heart?, As you watch them blaze, or fade into the the dark, Do you want to scream that you're so pleased with who they are?" and "On a balcony, at the brilliant sea where all rivers meet, A voice spoke to me and said, 'These things have just got to be, I don't know why.'"
Song Highlights:the astounding sequential-trio of Down Down the Deep River, Pink-Slips; and Lido Pier Suicide Car,and Stay Young.
3.  Volcano Choir–Repave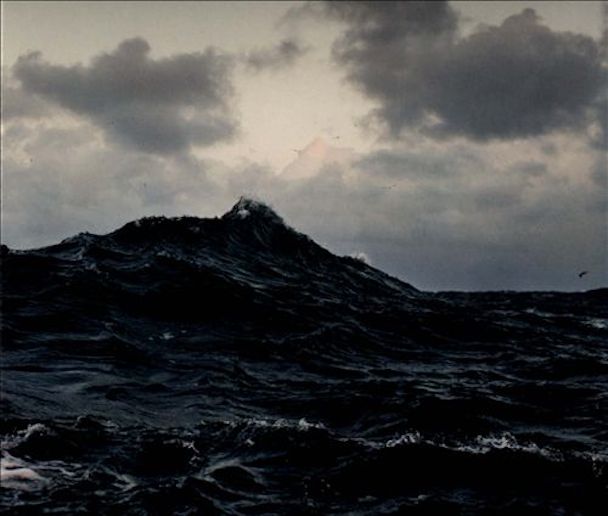 Volcano Choir's Repave took us somewhat by surprise.  After it was announced that Bon Iver had gone on hiatus and that leader Justin Vernon would be working on various side projects, we were prepared for the marginalia that oft-results from similar projects.  While we held out hope, we were not prepared for the imposing anthems and bracing balladeering found on Repave.  We should have known better, given that Vernon has done no wrong in Bon Iver (well, except maybe that Beth/Rest matter).  Repave took a while to properly percolate at Chez Lefort, but by year's end it was as rich and rewarding a sonic-brew as we had imbibed the entire year.  To add to the riches, the consecutive song-quartet of Acetate, Comrade, Byegone and Alaskans was the only string to out-number Okkervil River's aforementioned trio.
 Song Highlights:  Acetate, Comrade, Byegone and Alaskans.
4.  Phosphorescent–Muchacho

We have loved Phosphorescent and its leader Matthew Houck ever since 2007 when we heard the harrowing Cocaine Lights off their first album Pride.  Here's To Taking It Easy (yeah, right) followed in 2010 and included such mesmerizers as Mermaid Parade.  We later begin to hear downcast rumblings about the band's demise and feared the worst for Houck and Phosphorescent.  So we were pleasantly surprised when Muchacho was released, quickly dispelling those rumors, and in the process proving the weighty worth of this artist.  It didn't hurt that Song For Zula took over our jukebox and held on tightly all year to become our Song of the Year (list, soon come).  On Muchacho, Houck connects the dots of despair and addiction strung between Cash's Ring of Fire, Parsons' Grievous Angel and Dylan's Blood on The Tracks, and comes out the other side yearning and yielding the best album yet in what we hope will be an ever-growing discography for Phosphorescent.
Song Highlights:  Song For Zula, Terror In The Canyons, Muchacho's Tune, The Quotidian Beasts, and A Charm/A Blade.
5. Iron & Wine–Ghost on Ghost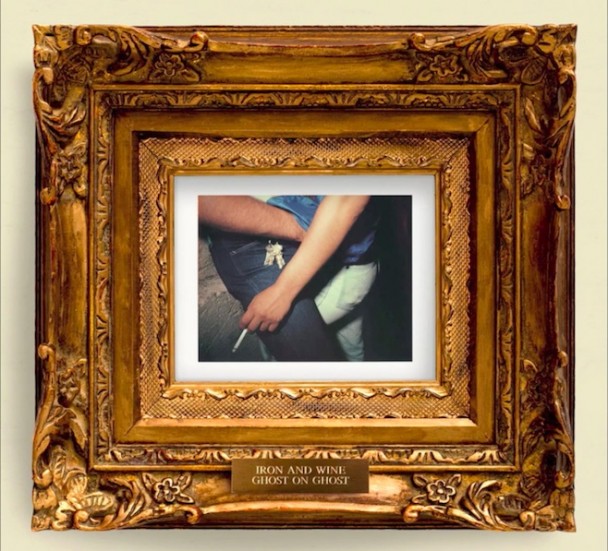 Unlike some of his fans, we have happily evolved with Sam Beam over the years and look forward to each permutation of his band Iron & Wine.  2013's Ghost On Ghost was yet another forwarding from Beam's band-sound evolution that began with Calexico-collaborations, progressed with prior releases The Shepherd's Dog andKiss Each Other Clean, and found fulfillment on Ghost On Ghost.  On Ghost On Ghost the kitchen sink was thankfully added to the sound-mix, including Motown chord-structures, jazz elements, walking bass, horns aplenty, sonorous strings and heavenly harmonies. For those that were fortunate to catch Iron & Wine's tour this year in support, Beam graciously gathered a scintillating 13-piece band to give the gregarious songs on Ghost On Ghost their full due.  With Ghost On Ghost, Beam reaffirmed that he is one of our best songwriters (and preeminent lyricists) and proved he can write in any and all modes–not just unadorned nylon-stringed ditties (as great as they were/are).  Why this album was not high on every single Best Albums of 2013 list we cannot understand.
Inspirational Verses:  "Back home the hammer always has to fall, Crosses barely hanging on the wall, Someday I know you'll never leave me, But we're far from that hard light tonight;" "I'm only calm when I get lost within your wilderness, Born crooked as a creek bed and come to confess, That you've been bringing me joy;" "There was kissing in the cracks of the flashflood street, There were budding blossoms blaring Johnny Rotten, Chewed up and swallowed by the prophet they were trying to follow, Picked to green and we payed no tax on our quick romantic cul-de-sacs;" "We ran a white flag up the mast, Puckered up like a widow dreaming in the grass, Like we finally saw the colors of the world;" "Well it's cold and you're bored, From counting the Smart cars on 94, When you dream, you're back home, But the lakeside don't trust you to walk alone;" "God gave you red light on every green road sign when you left Santa Fe;" "And we were snatching at a war baby's bottle just to trade it for change, But now it's come to pass, That every eye beneath the mountain saw the smoke but no one heard the blast, That no one knew the arm was broken although everybody signed the cast;" and "In your restless days, I made my bed and dug my grave, In your restless nights, We both swung blind, somehow falling into the light."
Song Highlights:  Desert Babbler, Baby Center Stage, Lovers' Revolution, Joy, Winter Prayers, and Grass Widows.
6. Mikal Cronin–MKII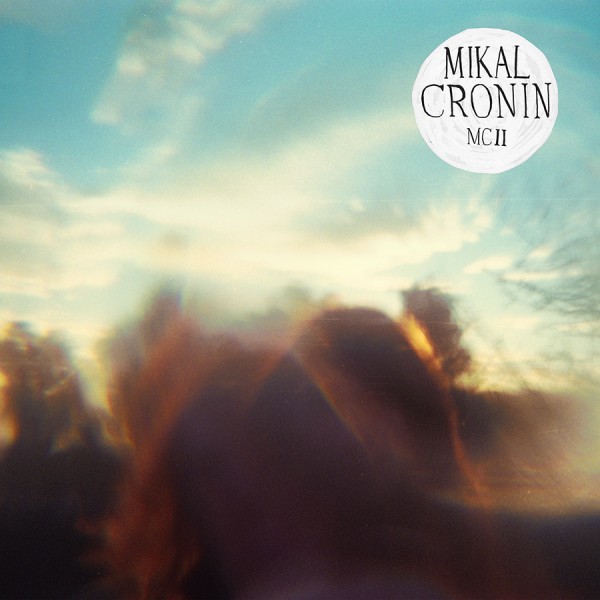 Mikal Cronin let the world know in 2013 that he is by far the best thing about Ty Segall. In 2013 Cronin released MCII, which was suffused with sophisticated, California-infused power-pop songs written and performed almost completely by Cronin. Musically MCII combines salient elements of Elliott Smith, The Pixies, R.E.M., Wilco, Tom Petty, Beach Boys and even Husker Du. The music is deceptively simple, but closer scrutiny reveals chord changes and vocal and string arrangements that belie Cronin's BFA degree in music (though not in a studied way). There's something for everyone here to go with the twentysomething-angst of the lyrics:  power-pop jangle, rockers, and even a piano ballad (the closing masterpiece, Piano Mantra). There's enough variety, dynamism and complexity for all.
Song Highlights: Don't Let Me Go, Peace of Mind, Piano Mantra, Weight and Shout It Out.
7.  Moby–Innocents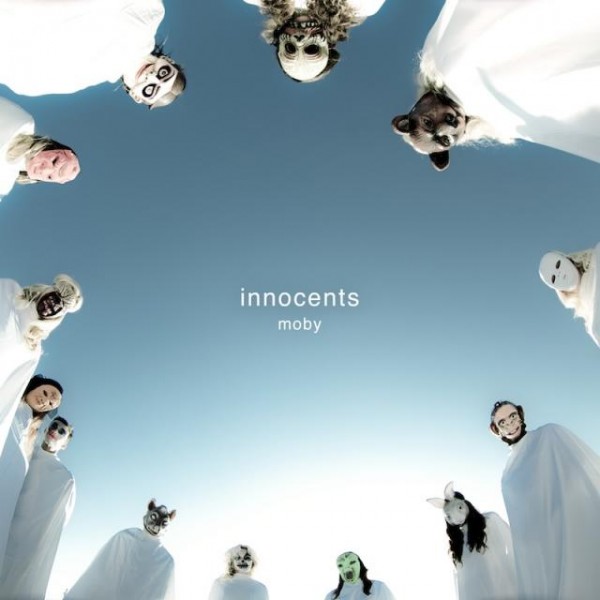 In all honesty, we had somewhat lost sight of Moby after his 2011 release Destroyed.  As soon as Innocents hit we were immediately reminded of the mountainous talent of Moby.  Innocents is filled with pristine and moving melodies and lyrical uplift, and quickly took over our jukebox.  For the first time on Innocents, Moby used multiple guest singers (Wayne Coyne, Damien Jurado, Cold Specks, Skylar Grey and Inyang Bassey), which paid off handsomely.  Jurado's Vernon-esque singing on Almost Home along with Coyne's perfect contribution on The Perfect Life are particular standouts.   Innocents' themes (and the artist's vivid videos accompanying the songs) also served to remind of the large heart and worth of this artist.
Song Highlights: The Perfect Life, Almost Home, The Last Day, Don't Love Me, and The Dogs.

8.  Parquet Courts–Light Up Gold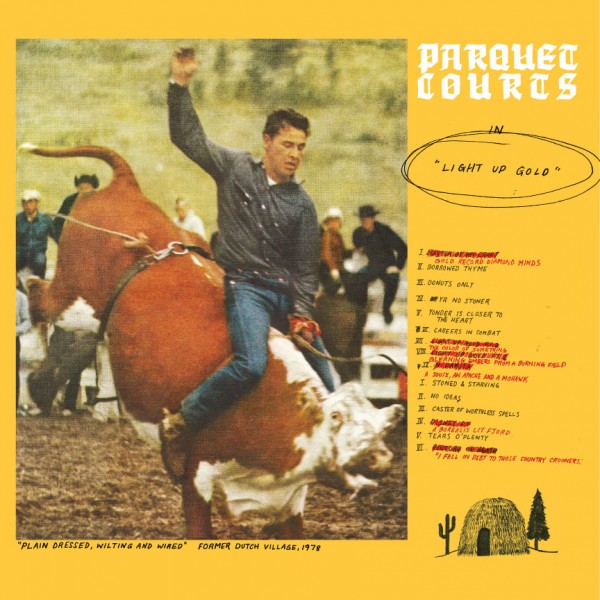 While one could argue that Parquet Courts' Light Up Gold is a 2012 album, it was re-released and took over our jukebox in 2013, so we're going with it.  The Texas-cum-Brooklyn band righteously melds the roiling sounds of The Fall, early (circa Johnny Jewel) Television, Pavement, The Feelies, Guided By Voices (just listen to Picture of Health ferheavensake) and yes, even a bit of Wire and The Jam.  The band's lyrics are a particular highlight–-they are both effervescently-creative and carefully-curated (go HERE if you want to view all).  A few of the lyrics didn't pique our interest (e.g. Stoned and Starving, though the song is a musical highlight with it's Television-worthy guitar-tumult), but the wordsmithing is largely fantastic and bodes well for the future of Parquet Courts.
Inspirational Verses:  "Light up gold was the color of something I was looking for, Steady was the pace kept in that tear-leaking sway, sifting like miner through the conscience debris, hunched down, gleaning embers from a burning field trying to find something warm and real;" My girl's a borealis-lit fjord, My girl is a summons ignored, My girl is a beer, freshly poured, A lost tribe's library stored, My girl is off-track betting, My girl is a traffic light, My girl is an unmade bed, My girl is a moonless night;" and "Dreary beats over fast-rapped verses leaked through windows in hatchback hearses."
Song Highlights:  Master My Craft, Borrowed Time, Light Up Gold II, Stoned and Starving, and N. Dakota.

9.  Stornoway–Tales From Terra Firma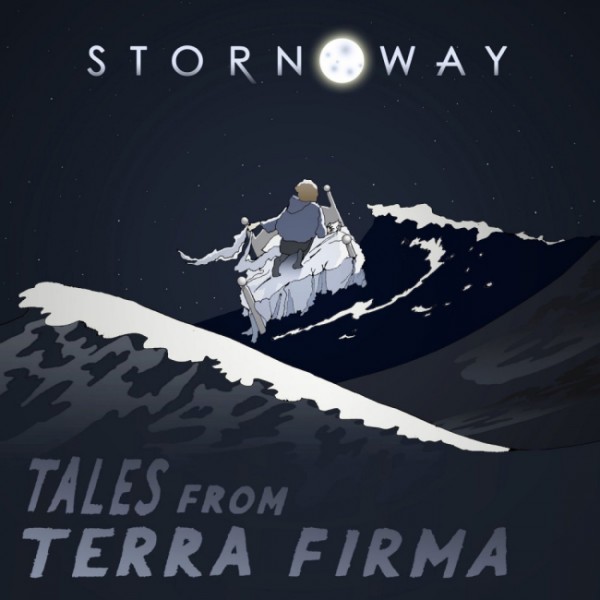 Stornoway's insanely-catchy song Zorbing first wormed into our ears in 2009, and we've been immensely enamored by the band since.  The Oxford band's 2013 release, Tales from Terra Firma, built on and fine-tuned their prior work.  With Tales from Terra Firma, the band repeatedly floored us with their astonishing songcraft, ensemble playing and harmonious vocalese.  These are gifted lads who apparently play every instrument known to man (as we witnessed at their fantastic show at The Bootleg Theater in May), and perfectly meld the playing thereof into complex chamber-pop arrangements.  Take for example, the farfisa-embellished pop-genius of single Knock Me on the Head.  Or sample the heart-rending uplift of one of our Best Songs of 2013, The Ones We Hurt the Most. Actually, pick any song you like–there's not a clinker in the bunch.  The future is incredibly bright for Stornoway.
Song Highlights:  The Ones We Hurt The Most, Farewell Appalachia, A Belated Invite To Eternity, and Knock Me On The Head.
10.  Atoms For Peace–Amok
Thom Yorke, Nigel Godrich, Joey Waronker, Mauro Refosco and Flea combined a couple years ago into Atoms For Peace, a kinetic, electric energy-amalgam which in 2013 released Amok, their first proper album.  Yorke's standard downbeat-but-uplifting lyrics were combined perfectly with dance-jitter music and digital beats and effects on Amok, resulting in one of the best (electronic) albums of this or any year.  Both our heads and our hearts were moved uncontrollably by the songs.  And Yorke's vocals have, astonishingly, never sounded better.  Amok is a tour de force performance by Atoms For Peace.
Song Highlights:  Default, Ingenue, Judge, Jury and Executioner, and Before Your Very Eyes.
11. Sam Baker–Say Grace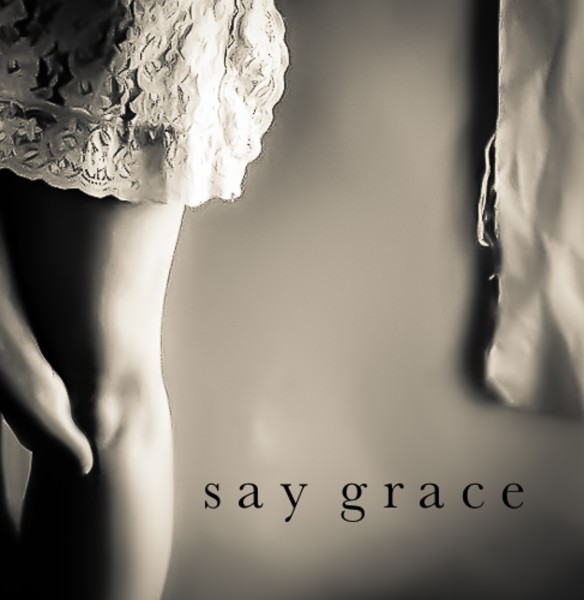 One of the best surprises of the year came in the form of Sam Baker and his album Say Grace.  We were minding our own business when were transported by Baker's album, with its spare music and deftly-sketched stories of happy old-marrieds, ditch-diggers, first-grade teachers, road crews and lovers.  His voice and music recall John Prine, Tom Waits, Townes Van Zandt, and (to our ears) even Joseph Arthur.  And it is his hide-nothing voice that carries you away.  Say Grace is filled with heart-wrenching and heart-warming stories that will land you softly in another world.
Inspirational Verses:  "They got twelve lines in a Midwestern paper on the pages with the ads for shoes, they were fourteen men they got lost in the desert, they were migrants they got twelve lines of news;" "for years they've been married, not one day of trouble, got two happy boys, good luck and daily double, love to dance with each other, say they live in a bubble, go to church twice a week, not one day of trouble;" and "lord show me how you hide,in the perfume of this saint, show me how you hide, in the brushes and the paint, button by button, all of her clothes fall down."
Song Highlights: Say Grace, Isn't Love Great, Button By Button, and Ditch.
12.  Vampire Weekend–Modern Vampires of the City
Honestly, we had written Vampire Weekend off completely after a listless, boring performance at a small club in San Luis Obispo a couple years back.  The college kiddos were grating and un-ingratiating to our ears.  So we thought nothing of the release of Modern Vampires of the City and avoided the album for quite a while.  And then we accidentally listened to a few tracks and were completely overwhelmed by the depth and dynamics of the music and lyrics.  In the interim between their last album (Contra) and Modern Vampires, Vampire Weekend obviously had bore down, matured, and decided the time had come to show it was serious about its place in modern music.  Modern Vampires of the City is a quantum leap above its predecessors.  Given the band's prior output, the album's variety and dynamism is astonishing, as are Ezra Koenig's clever AND newly-deepened lyrics.  Musically (thanks to Rostam Batmanglij, Ariel Rechtshaid, Chris Thomson, and the gang), there's pop, reggae, Nyabinghi drumming, harpsichord scherzos, balladry and everything in between.  We challenge you not to become hooked by the album's melodies and musical mantras.
Song Highlights: Obvious Bicycle, Step, Hannah Hunt and Ya Hey.
13.  Cass McCombs–Big Wheel & Others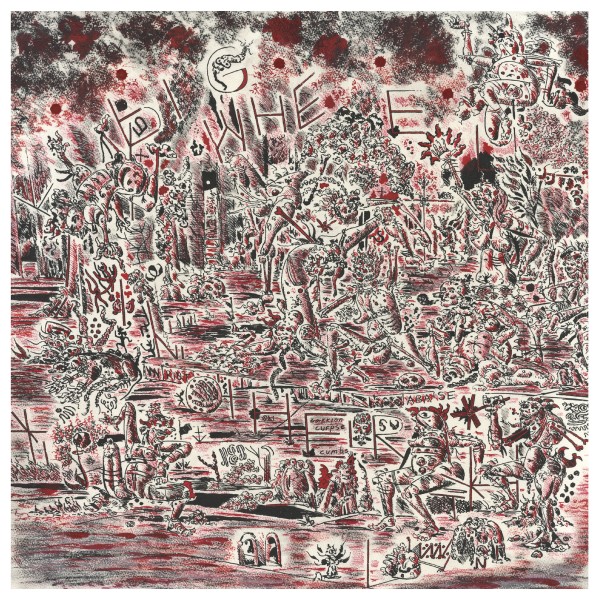 We worry that the pace of this world and its musical Niagara Falls will inadvertently leave great artists like Cass McCombs out in the cold.  We like to believe we have more patience and attention than many, but it took us repeated listens to 2013's Big Wheel & Others before we were completely entangled in its wondrous web.  McCombs aimed high on the album's 20 songs, and managed to achieve greatness despite subtle songcraft that may be less arresting to the pop-addled masses.  The songs don't hit you over the head as much as they insinuate themselves slowly into your marrow, forever to remain and demand replay.  Stylistically, the album is all over the map, and includes every thing from rockers, to country ballads, to jazz jams, to roadhouse blues, to piano paeans and everything in between.  Our one minor complaint would be McCombs' occasionally indecipherable lyrics.  Don't get us wrong, we like oblique lyrics; but McCombs' are at times simply unnavigable. In the end, though, it doesn't matter because the songs are so deftly crafted and delivered that one can't help falling under their spell.
Song Highlights:  There Can Be Only One (one of our Best Songs of 2013), Angel Blood, Morning Star, Brighter, Name Written In Water, and Home On The Range.
14.  Janelle Monáe–The Electric Lady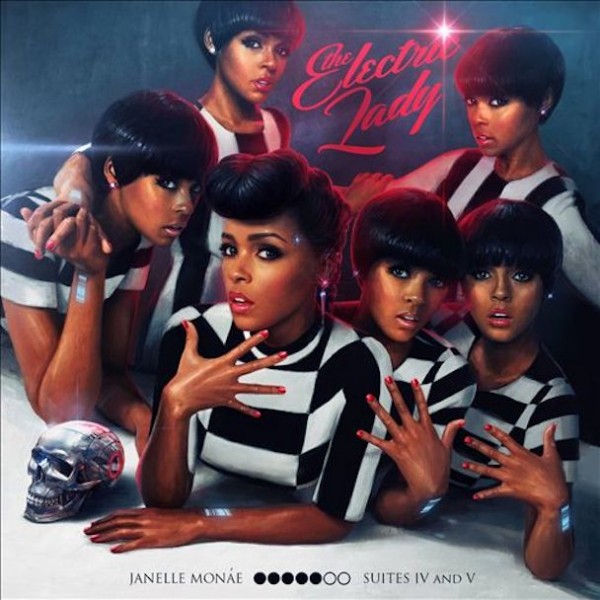 Janelle Monáe is a musical force of nature who's been on our radar screen for years. With the release of Electric Lady, Monáe staked her claim as possibly the best female artist and entertainer on the planet. Monáe purloined participation from the likes of fellow artists Prince, Erykah Badu, Solange, Miguel and other stalwarts, all to great effect.  The album ambitiously incorporates soul, punk, prog and funk genres in the mix.  What could have been an apocalyptic kitchen-sink mess instead comes off seamless and inspiring.
Song Highlights:  Dance Apocalyptic, Q.U.E.E.N., Primetime and Ghetto Woman
15.  M.I.A–Matangi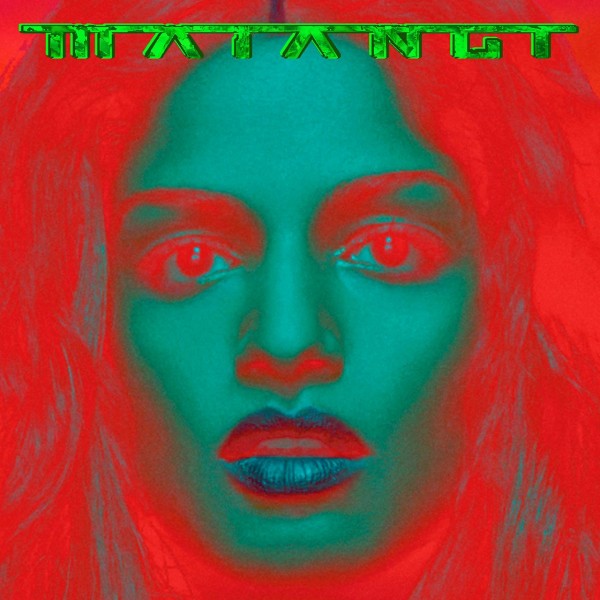 M.I. A. (Maya Arulpragasam) hit late in the year with new album Matangi, which took over our jukebox in December.  Matangi is a superb outing from M.I.A. that (true to prior form) does not back down and challenges your feet, head and heart.  She exhorts the world to dance while pondering manifold African and Asian issues, at the same time espousing  alternative worldviews (Matangi is the name of Hindu goddess of music).  This album will move you from start to finish.
Song Highlights:  Y.A.L.A., Bad Girls, Know It Ain't Right, and Come Walk With Me.
Honorable Mentions: Junip–Junip; Neko Case–The Worse Things Get, the Harder I Fight, the More I Love You; Eleanor Friedberger–Personal Record; Dawes–Stories Don't End; Julia Holter–Loud City Song; Palma Violets–180; Kurt Vile–Wakin' On A Pretty Daze; Joseph Arthur–The Ballad of Boogie Christ; Jake Bellows–New Ocean; Of Montreal; John Grant–Pale Green Ghost; Lilly & Madeleine–Lily & Madeleine; Futurebirds–Baba Yaga and Jason Isbell–Southeastern.

.