Watch Melbourne's Courtney Barnett on WNYC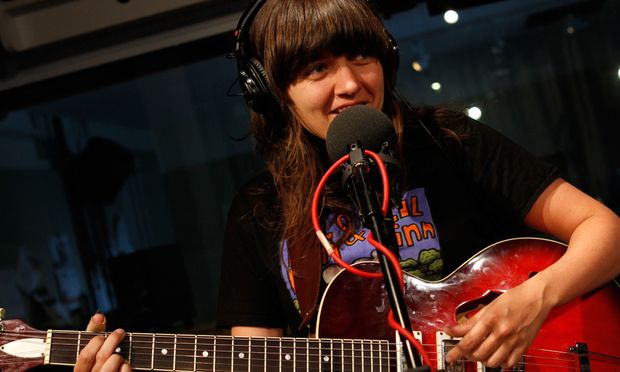 We recently discovered Aussie musician Courtney Barnett and have been enamored by her music since.  Coincident to our discovery, Barnett embarked on a short US tour (we unfortunately missed her LA show last Sunday).  Barnett and band showed up last week at WNYC and performed her fantastic song Avant Gardener, along with History Eraser and the not-my-stepping-stone-ish Lance, Jr.   The songs translate well live (replete with fine harmony vocals), and we look forward to catching her next time around.  Check 'em out below and go over to WNYC to hear the remainder of the session.
Barnett's The Double EP: A Sea Of Split Peas will be reissued in the U.S. in April.
Photo–Michael Katzif/WNYC