Watch/Listen to New Songs From Angus & Julia Stone's New Rick Rubin-Produced Album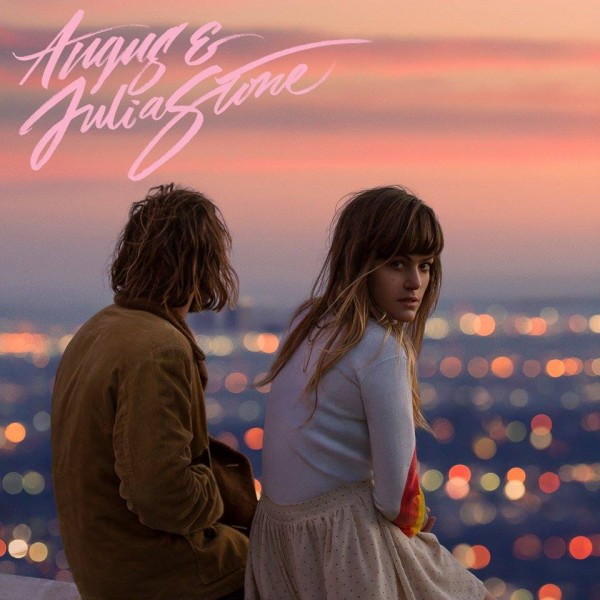 We first became fans of siblings Angus & Julia Stone after they released their subtly infectious album Down The Way in 2010 and its jet-fueled song Big Jet Plane, which was one of our Best Songs of 2010.  We have only heard smatterings from them until this month when they released their eponymous new Rick Rubin-produced album on American Recordings.  Evidently, Rubin had to coax the siblings back into the studio to record.  Thankfully, Rubin was successful on several fronts.  The album, which has already attained Number 1 status in their native Australia and in France, is now available HERE, HERE, HERE and elsewhere.
To get a feel for the new album, check out below the recently premiered video for their driving/loping single A Heartbreak, followed by an outstanding live performance of Heart Beats Slow (replete with perfect, sibling-abetted harmonies), and finally the breezy Grizzly Bear audio track.  All three superb songs can be found on the new album.
Angus & Julia Stone are currently on a worldwide tour that will bring them to North America next month.  Check the dates at bottom.
NORTH AMERICAN TOUR DATES
10/06 – House of Blues – San Diego, CA
10/07 – The Regent – Los Angeles, CA – SOLD OUT
10/08 – The Independent – San Francisco, CA – SOLD OUT
10/10 – Vogue Theatre – Vancouver, BC
10/11 – Aladdin Theater – Portland, OR
10/12 – Neumos – Seattle, WA
10/14 – Urban Lounge – Salt Lake City, UT
10/15 – Gothic Theatre – Englewood, CO
10/17 – Majestic Theatre – Madison, WI
10/18 – Cedar Cultural Center – Minneapolis, MN
10/19 – Lincoln Hall – Chicago, IL
10/21 – Opera House – Toronto, ON
10/22 – Virgin Mobile Corona Theatre – Montreal, QC – SOLD OUT
10/23 – The Sinclair – Cambridge, MA
10/25 – Sixth & I Historic Synagogue – Washington, DC
10/27 – Music Hall of Williamsburg – Brooklyn, NY – SOLD OUT
10/28 – Bowery Ballroom – New York, NY – SOLD OUT
10/29 – Union Transfer – Philadelphia, PA