Watch Damien Rice's Moody "Dance" Video for "I Don't Want to Change You"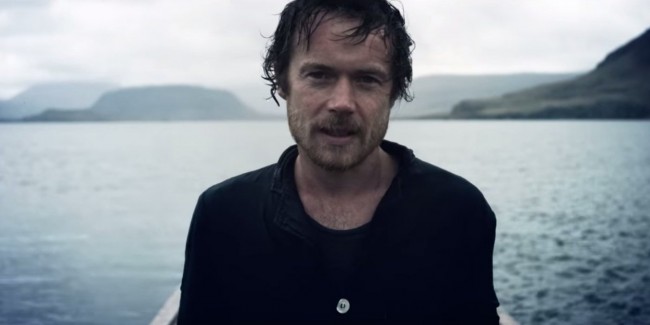 As mentioned previously, Damien Rice has a new album coming out (his first in eight years) entitled My Favourite Faded Fantasy (due November 10th on Warner Bros Records).  The first single off the album is I Don't Want to Change You, and Rice has today released the official video for the song.  As seen below, the visual backdrop is a tremendously tranquil lake/mountain/pier setup.  All is moody peace in the video until the 1:59 mark, when Rice breaks out into some spastic dance moves and then lays out into the lake.   We can't tell if this is a great vignette of Rice dancing-in-tongues or a hilariously spiteful spoof of Thom Yorke's dance videos.  Given Rice's normal seriousness, we'll go with dancing-in-tongues.  Regardless, it's a sound song and video.
Rice is out on tour now in the US in support of the impending album (unfortunately having to curtail a recent concert after six songs due to an ear infection), and you can check the entire schedule HERE.