Check Out More New Mocky Songs Featuring Chilly Gonzales and Feist–Listen/Download New Mocky EP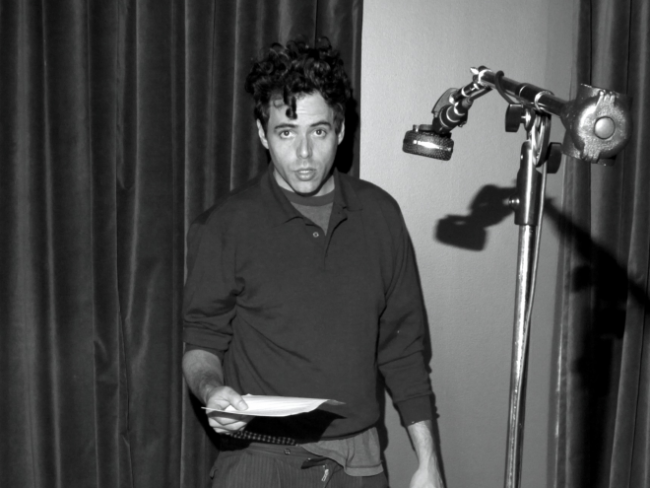 This is starting to be a habit.  Just last week, while in a Feist-induced haze, we stumbled upon producer/performer Mocky and his ethereal song Howling At The Moon.  Now comes another new song, The Fortress, off of his new acoustic-based EP Living Time: The Moxtape Vol. II.    The Fortress features the ivory-flourishes of revered pianist/composer Chilly Gonzales (along with Molly Rodger on viola and Jordan Katz on trumpet/trombone).  Turns out that Mocky started playing music with Feist in Berlin in the mid-2000s in what he has dubbed the "pre-D.M." period there, and the new EP and his next album (this summer's Key Change) offer reconsidered respites from the current electro-assault on the masses.  Amen, Mocky, we're all ears.
Just listen below to the jazzy-flow of The Fortress, which opens brilliantly in the key of Brian Wilson before segueing into a soothing R&B motif, all the while perfectly embellished and accented by the deft playing of Gonzales, Katz and Jordan (in addition to Mocky himself).  It's been on repeat all day in Chez Lefort.  Bravo!
Speaking of Feist, after The Fortress check out her drumming and vocals on the Brazilian-esque Instrumental Life.   Sweet sounds from this entourage.  Listen to and download the entire EP at bottom, all of which bodes incredibly well for Key Change.
And finally, here's hoping that the combination of Mocky, Feist and Chilly Gonzales (frequent Feist-collaborator) results in some new music from Ms. Feist.  Let it be so.
Photo by Dalton Blanco