Desperation Dictates: Listen Again to Feist Cover Peter Gabriel's "Don't Give Up" and Listen Anew to Mocky's "Howling At The Moon"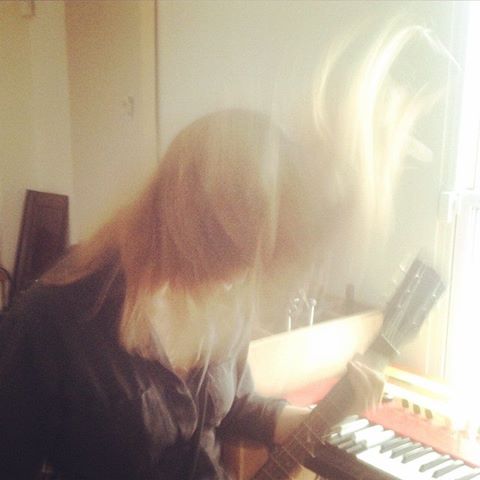 Our desperation to hear even one scintilla of new music from one of our a favorite artists, Feist, drove us deep down the rabbit hole today.  All it took was a post by Ms. Feist announcing "Work. w @mockyrecordings" (picture above), and we were sent slithering around in search on the interweb.  While no new Feist was unearthed (surprise), we did re-discover Feist's fine Mocky-produced (with MORRI$) cover of Peter Gabriel's great, great song Don't Give Up.  You see, a few years ago, Peter Gabriel and a host of artists played tit-for-tat by covering each others' songs on two separate albums.  On the album And I'll Scratch Yours, Feist, Mocky and crew returned the favor with Don't Give Up.  Check it out below.
And while you're at it, after Don't Give Up check out a recent new track from LA-based producer/songwriter Mocky (Dominic Salole) of his ethereal new song, Howling At The Moon (from his impending LIVING TIME : The Moxtape Vol 2. recording).  Howling At The Moon is a languid, spectral beauty in its own right and has us on high-alert for additional musical semaphores from Mocky.