Listen to Title Track to Sufjan Stevens' New Album "Carrie & Lowell"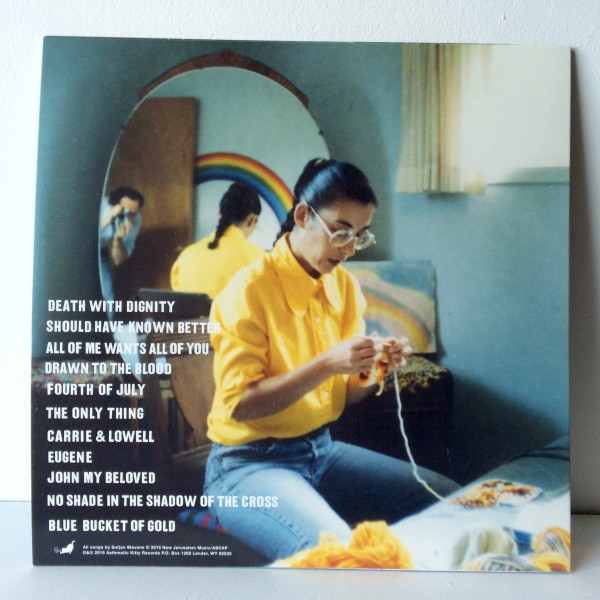 Earlier this week BBC Radio 6 show premiered the stellar return-to-origins-sound of the title track from Sufjan Stevens' new album, Carrie & Lowell.  You can hear it in the BBC show HERE (at 33:00), or you can listen below.  BBC, please.
The new album from one of our favorite artists is named after Stevens' mother and stepfather and evidently revolves around growing and aging and passing with and through the generations, all as spurred by the passing of his mother.  Carrie & Lowell will be released on March 31st and is one of the most highly anticipated albums of 2015.  We can't wait.
Afterwards check out two other songs previously-previewed by Stevens:  Should Have Known Better and No Shade In the Shadow of the Cross.