Watch Ben Gibbard Cover The Great "Tractor Rape Chain" by Guided By Voices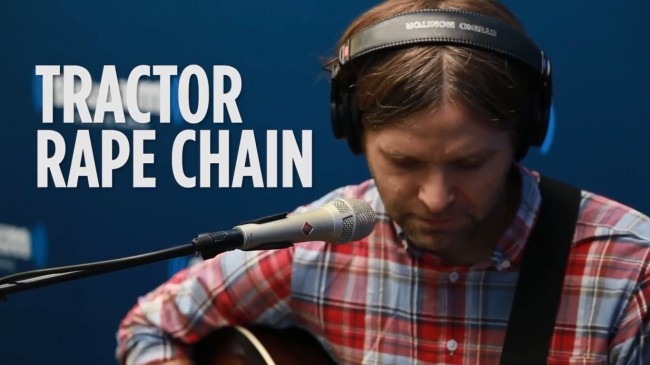 We were thrilled last year to once again catch one of the best rock bands of all time, Guided By Voices, in their best environment: live in concert.  That night GBV performed 48(!) songs, but it wasn't until they performed Tractor Rape Chain that the crowd conflagrated completely.
Fast forward to today when we stumbled upon the vignette below of Death Cab For Cutie's leader, Ben Gibbard, giving a valiant, crystalline reading of the song for Sirius.
Death Cab For Cutie will next week release their first album in four years, Kintsugi.  More on that album later.