Bon Iver Announces Return–Watch Austin City Limits Episode To Celebrate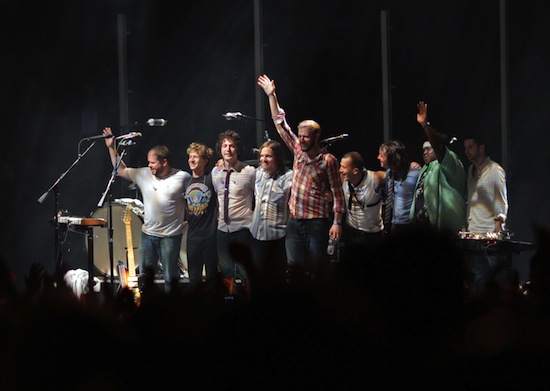 Bon Iver went on deserved hiatus a few years back following their never-ending world tour in support of their eponymously-dubbed second album.  Last week leader Justin Vernon confirmed hiatus interruptus when he announced that the band will return to headline the first annual Eaux Claires Music Festival this July.  Vernon went on to say that the appearance is anticipated to be a catalyst for the band's next cycle.  We can't wait because their 2011 album and 2012 concert at the Santa Barbara Bowl were absolute highlights of those musical years.
A day after hearing this good news, we found that Austin City Limits has made its Bon Iver episode available for viewing, but only until June 13th.  Do yourselves a favor and watch that segment below before it goes on hiatus.  It's as good as it get.  In a word it's:  magnificent.  And get ready for the return of the great Bon Iver.
Photo at top by Jake Moore