Watch Villagers' Rending Take Away Show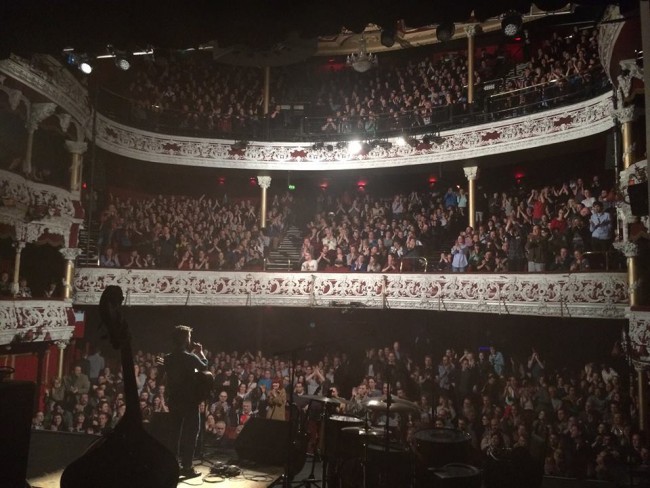 Ever make a mistake?  Twice?  Apparently Pavlov was wrong.  We once again took leave of our minds and lost track of Ireland's Villagers.  Thanks to a new album (Darling Arithmetic on Domino Records) and La Blogotheque's Take Away Shows below featuring songwriter-leader Conor J. O'Brien, this memory-lapse has been corrected.  Again.  Check out the beauty found in these lyrics expressed so well in a church, the perfect reverberating backdrop for O'Brien as he performs Hot Scary Summer (worthy lyrics at very bottom) off of the new album.
Afterwards, watch O'Brien performing Everything I Am Is Yours acoustic with accompanying harpist.
And finally, watch O'Brien accompanying Ala Ni covering Cry Me A River in that same church.
Villagers will be coming through California the first week in June and the dates can be found HERE.
"Ohh Lord
So you thank me for my hard work
But you've had it up to there
'Cos this shouldn't be hard work
But I'll fight to care if you'd care to fight
Thank you for your hard work
But I've had it up to here
'Cos this shouldn't be hard work
Least not the kind that makes us half a person
Half a monster
Stuck together in this hot scary summer
Ohh Lord
Hot scary Summer
Ohh
Remember kissing on the cobblestones
In the heat of the night
And all the pretty young homophobes
Looking out for a fight
We got good at pretending
And then pretending got us good
We've always been up against it
But now it's sad to see
We're up against each other in this hot scary summer
Ohh Lord
Hot scary Summer
Ohh
I live inside you
And you live in me
And I live inside you
And you live in me
And Nothings gonna change that dear
Nothings gonna change that dear
Not even being apart
We travel right to the heart
Of this Hot Scary Summer
Ohh Lord
Hot scary Summer
Ohh
So you thank me for my hard work
But we've had it up here
'Cos this shouldn't be hard work
Least not the kind that make us
Half a person
Half a monster
Stuck together in this hot scary summer"