The Bowie Sorrow Continued: Watch Chuck Prophet and Stephanie Finch Cover Bowie's Cover of "Sorrow"–Coming to the Lobero Theater 4/23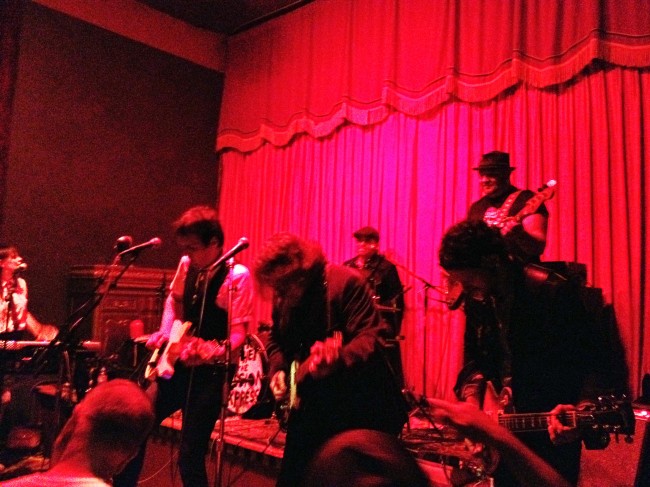 The outpouring for David Bowie continues unabated. In this device-induced, ADHD ("squirrel!!")-excused era, the staying-power of Bowie-remembrance is remarkable.
Some appear to have been prescient in their tributes. Or they just may have had good taste. Regardless, this past December Lefort-favorites Chuck Prophet and Stephanie Finch performed the song Sorrow, one of Bowie's hand-picked covers for his much-loved covers album Pin Ups. Sorrow was originally written in 1965 by Feldman-Goldstein-Gottehrer and recorded by The Merseys.  It remains a gem. Check out below the perfectly-sweet harmonies/round of Prophet/Finch.
Chuck Prophet most recently released a singles collection of his critically-acclaimed 2014 album Night Surfer (pick it up HERE), and will head out on a mini-tour in April.  We're thrilled that Prophet will stop in at the Lobero Theater in Santa Barbara on April 23rd with his let-'em-know band, The Mission Express.  We last caught Prophet, Finch and The Mission Express at the Make-Out Room last October (a year after this don't-miss-it annual show), and it was one of the best shows of 2015. To boot, the great Garland Jeffreys will open. Don't you miss what will be surely be one of the great shows of the year in Santa Barbara (tix HERE).