Two For the "Track and Field Mixtape": Chairlift's "Romeo" and Julien Baker's "Sprained Ankle"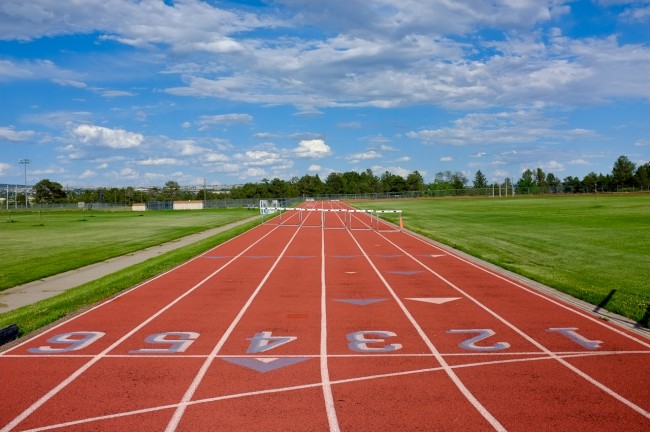 The sport of Track and Field is now in full swing, and we've got a couple of songs to add to our intermittent Track and Field Mixtape series (songs that are at least remotely-related to the sport).
First up is Chairlift's frenetic Romeo off their new album Moth ("Romeo-put on your running shoes, I'm ready to go…the only way to catch me is to cheat" [Ed.–Hello Jamaica and Russia!!]), followed by Julien Baker's Sprained Ankle ("Sprinter, learning to wait, marathon runner, my ankles are sprained"). The latter song serves to tie fella-Tennessee-ans Baker and terrific Torres closer together among the Sprinters.  Let the games begin.