Review: John K. Sansom & The Winter Wheat Bring Their Winning Ways to the Wiltern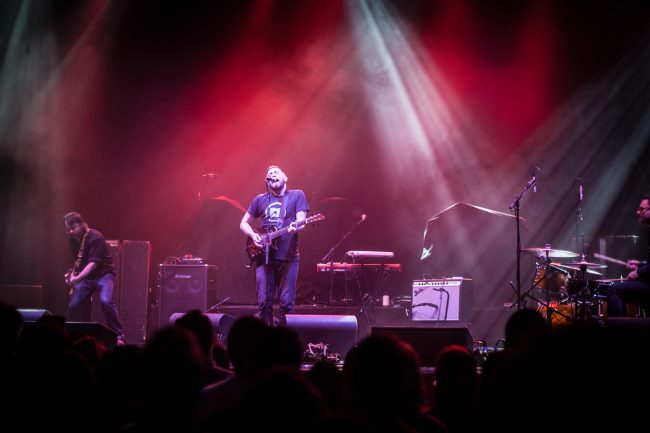 Photos by Norm Popp
Oft-times the world sorts itself out. But sometimes the world makes no sense. These are those times. Adding to our confusion, vaunted singer-songwriter John K. Samson (with The Winter Wheat) left his beloved Winnipeg to be one of three (!) bands opening (!) for Brit Frank Turner and The Sleeping Souls Saturday night at The Wiltern in LA. While Turner is an infectious live performer (see photos at bottom), a particular strength of his is his good taste in other musical artists. Turner has repeatedly touted Samson (and his much-praised/beloved band The Weakerthans) to his ardent fans. And Turner also managed to coerce the seemingly-recalcitrant Samson to make a rare visit to California as Turner's tour-opener. And for that alone we say: thank God for Frank Turner! Samson hadn't played in California since we caught The Weakerthans' swan-song tour in July 2009, so whatever it takes to flush the multi-talented Samson out of Manitoba for a California gig is fine by us.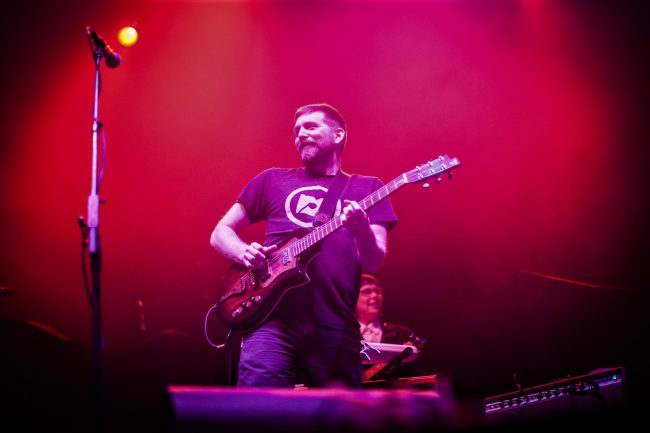 On Saturday the Wiltern crowd quickly warmed to Samson & The Winter Wheat (consisting of Samson's talented wife Christine Fellows on keys/vocals/uke/melodica and former Weakerthaners Greg Smith on bass and Jason Tait on drums/melodica). Long-time fans of the songwriters'-songwriter mixed with young fans (culled, largely, by Turner) and sang every word as Samson and band soundly impressed (as always). Their set featured a fantastic mix of songs from last year's solo album Winter Wheat (in part an homage to Neil Young's seminal On The Beach and our No. 1 Best Album of 2016) and older, but forever-affecting, Weakerthans' songs. For the uninitiated, Samson is easily one of, if not the best lyricists and songwriters of this generation, and he always conveys soulfulness live.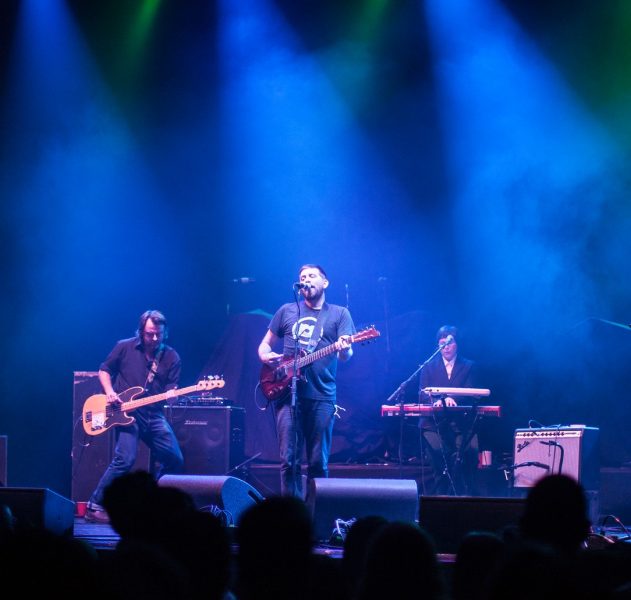 Samson opened with his wistful, yet encouraging, hymn-for-this-era, Select All Delete, featuring Fellows' mournful piano and train-whistle vocal. The more up-tempo (but not necessarily upbeat) Weakerthans' song Sun In An Empty Room followed, enabling bassist Smith and deftly-adroit drummer Tait to better exhibit their fine skills. Before launching into the rallying Post Doc Blues ("recommit yourself to the healing of the world"), Samson acknowledged the current political climate and admonished the crowd to "resist" and to "remember, no one is ever illegal." The Weakerthans' rollicking New Name For Everything followed ("Stand with your hands in your pockets and stare, at the smudge on a newspaper sky, and ask it to rain a new name for everything"). Samson then mockingly boasted that the next song (Alpha Adept, one of our favorites off Winter Wheat) would feature "my big guitar solo." And so it did, while Smith's bass sang sweetly along with the crowd, and especially on one of the best stanzas of any year:
"All I can say is I'm excited
All I can do is let you know
You are the one I wanna be with
When they return to claim the Earth
For a planet near Orion's belt
Where everyone is happier and tall
And they sing a billion stories with their minds
While flying all around the sky"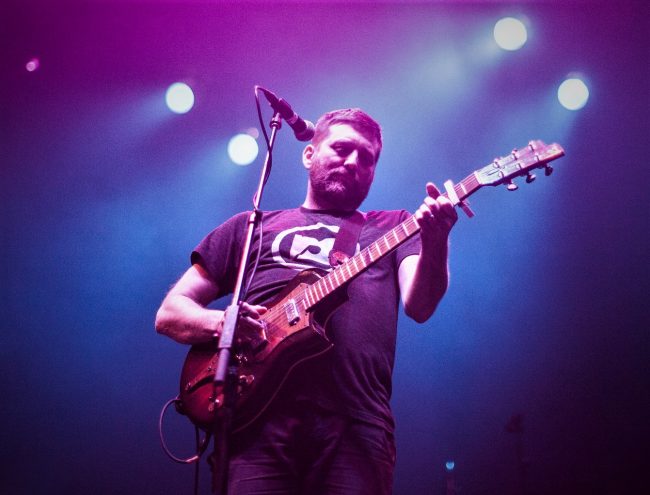 Samson then dedicated the raging Vampire Alberta Blues (off of Winter Wheat and an update/tribute to Neil Young's anti-oil-industry anthem Vampire Blues) to "all the people of Standing Rock," giving the performance added gravitas. The Weakerthans' deeper-cuts Bigfoot (which always reminds of Paul Simon), and the punk-ish Aside and Confessions of a Futon Revolutionist followed, receiving rapturous support from the crowd. Winter Wheat's beautiful, plaintive Requests followed, featuring Tait on melodica. Samson then unleashed the Weakerthan's poetry-cloaked-in-punk masterpiece Plea From a Cat Named Virtute (songwriters: if you need an example of well-crafted lyrics, here's Lesson One). With only time for one last song, Samson appropriately closed with the sanguine Winter Wheat, with both Fellows and Tait joining in on melodica.
And in that moment, the "world was good enough."
We only hope that our world will be bettered by Samson returning to California soon for a headlining tour. To catch him live, go HERE for the current tour dates.
In the meantime, do yourselves a huge favor and support this artist by picking up Winter Wheat (on Epitaph/ANTI) HERE.