Check Out Great New Songs Off Hurray for the Riff Raff's New Album "The Navigator"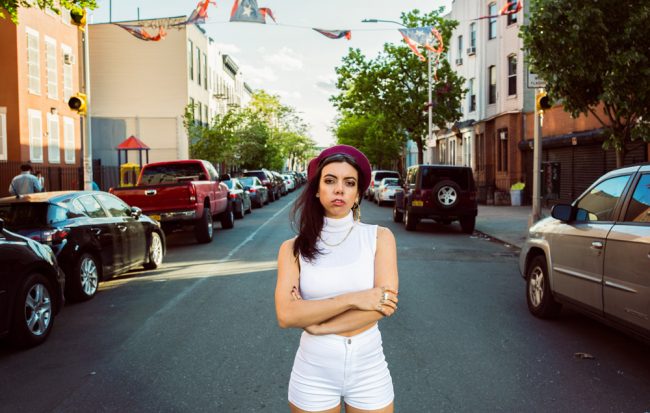 We discovered Hurray for the Riff Raff in 2014 with the release of their superb, much-lauded album Small Town Heroes. Thankfully the band (led by Puerto Rican-descent New Yorker Alynda Segarra) is back with its critically-acclaimed new album The Navigator on ATO Records. The album was superbly produced by Paul Butler. The songs were evidently "inspired by Segarra's own journey from the South Bronx to the downtown punk scene and beyond, in search of her identity." And you can hear that and more in these great new songs. Check out below three songs from the album: the ravishing protest of Rican Beach (deriding the gentrification of the South Bronx and the co-opting of Puerto Rican culture), the lamentable inhospitable life of Living In The City, and the official video for soul-searching track Hungry Ghost. And finally, check out Segarra's solo performance of Living In The City on The Daily Show and NPR's capture of the band's vibrant set at SXSW.
The band is currently touring in Europe in support of the new album and will eventually make their way to the West Coast and California in June. Be there! Check out their tour dates HERE.
You can pick up The Navigator HERE.