Listen To Another "Automatic" Anthem From Mondo Cozmo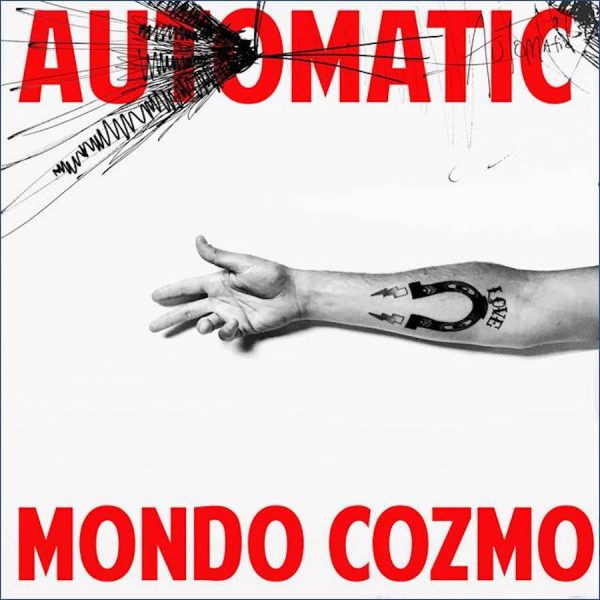 Well that didn't take long. After first discovering the addicting anthems of Mondo Cozmo in March, the band has been lighting up stages everywhere opening for Bastille and is now a must-add for most festivals this summer (Sasquatch, Governor's Ball, Bonnaroo, Lollapalooza, Outside Lands, to name a few–see dates at bottom and get tickets HERE). And their homecoming show at the El Rey in September is sold out!
Word is out that the artist's debut album, Plastic Soul, will be released later this year on Republic Records. We can't wait! To whet our/your appetites further, Mondo Cozmo today released yet another anthem entitled Automatic. It's another thrilling ride, maybe in automatic but with the pedal pounded to the floor. It's also a great complement to the prior anthemic gems Shine, Hold On to Me, Higher, and Chemical Dream.
To quote the song: "It's the end of the world and we're doing it right." Indeed!
Listen to Automatic below and bring on Plastic Soul!
Mondo Cozmo 2017 Tour Dates:
05/20 – Gulf Shores, AL @ Hangout Music Festival
05/26 – George, WA @ Sasquatch! Music Festival
05/28 – Boston, MA @ Boston Calling
05/30 – Burlington, VT @ Higher Ground Ballroom
06/02 – Syracuse, NY @ The Lost Horizon
06/04 – New York, NY @ Governors Ball
06/06 – Covington, KY @ Madison Live!
06/08 – Manchester, TN @ Bonnaroo Music Festival
06/10 – Mountain View, CA @ Live 105 BFD
06/15 – Dover, DE @ Firefly Music Festival
06/20 – London, UK @ The Lexington
06/24 – Toronto, ON @ Budweiser Stage
07/14 – Louisville, KY @ Forecastle Festival
07/29 – Detroit, MI @ Mo Pop Festival
08/04 – Chicago, IL @ Lollapalooza
08/10-11 – San Francisco, CA @ Outside Lands
09/15 – Burlington, VT @ Waterfront Park Burlington
09/22-24 – Las Vegas, NV @ Life is Beautiful
09/26 – Los Angeles, CA @ El Rey Theatre
10/17 – New Orleans, LA @ House of Blues
10/20 – Columbia, SC @ Music Farm